Mobile gaming exits hit $18 billion in 12 months
Games also yielded a 9.9x return on every dollar invested in the last three years, well above the 3.5x average for mobile internet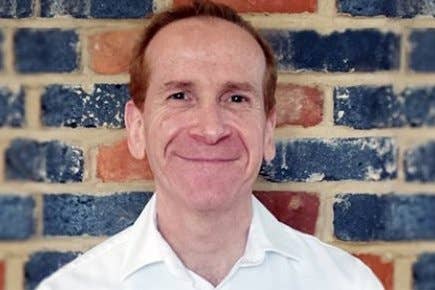 Mobile gaming investors saw $18 billion in exit returns in the year leading up to Q3 2014, according to new data from Digi-Capital.
In fact, the only category to return more was messaging, largely due to Facebook's acquisition of WhatsApp, which boosted the value from $4 billion to $25.8 billion. Take Whatsapp away, and games' $18 billion return made it the leading mobile internet category, just edging out social networking with $17.7 billion.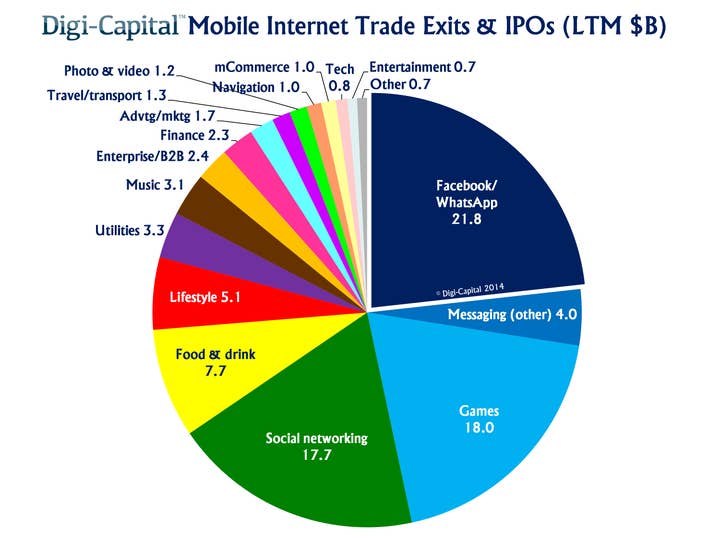 "Multi-billion dollar exits via M&A or IPO are impressive, but VC and growth equity investors (and their institutional backers) care more about exit returns," said Digi-Capital managing director Tim Merel in a new report. "So rather than how many dollars you receive, focusing instead on how many dollars you get back for every dollar you invested.
"Early stage investors typically hold investments for at least 3 years, and the 3 year average return on investment for mobile internet to Q3 2014 was 3.5x," Merel said. Games was one of the leading categories over that period, returning 9.9x on every dollar invested - the 5th highest out of 27 categories.."
However, when isolated, the 12 months leading up to Q3 2014 saw that average return increase to 4.9x, with mobile internet exit activity across all categories reaching $94 billion. In this context, the games return was around 70 per cent higher than over 3 years and came 4th out of 27 categories.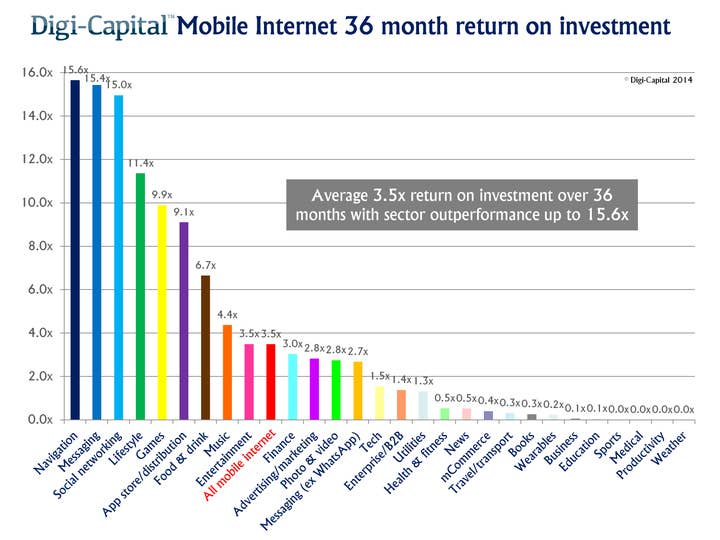 According to Digi-Capital, VCs and corporates invested more than $19 billion in mobile internet (excluding IPOs) in the 12 months leading up to Q3 2014 - a record figure, and a 232 per cent year-on-year increase. However, only $1.1 billion of that amount was invested in games.
"After a bountiful year for mobile internet investors, our analysis indicates the next 12 months could be even more rewarding," Merel said.