Mobile games made 15 times more revenue than entertainment apps in a single year
Liftoff report on app industry shows games leading the way in downloads, in-app revenue and number of new releases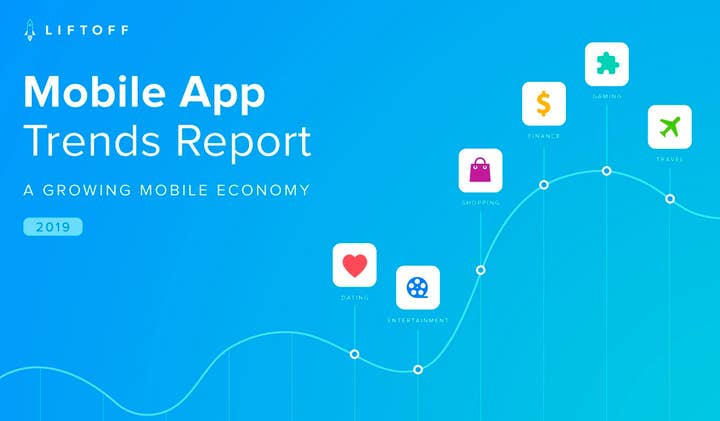 The combined revenues generated by mobile games reached $41.5 billion in a single 12-month period -- more than 15 times higher than the $2.77 billion generated by the next biggest category, Entertainment.
That's according to Liftoff's Mobile App Trends Report, which looked at the entire breadth of apps on iOS and Android between September 1, 2018 and August 31, 2019.
During that time, iOS apps made $22.51 billion based on in-app purchases and advertising in games, while Android titles made $18.94 billion. The combined total was 4.27% higher than last year's $39.8 billion. Entertainment apps, meanwhile, made $2.42 billion on iOS, $351 million on Android.
The report also shared average retention rates, with casual games the fourth highest category on Day One, retaining 31.1% of users. This was only beaten by news, comics and social casino games, none of which were higher than 33%. For day seven, casual games' retention average dropped to 9.8%, then to 3.5% on Day 30.
Hardcore games, meanwhile, showed Day One, Seven and 30 retention rates of 29%, 9% and 3% respectively. Midcore games were reported at 29.3%, 7.3% and 2%.
The average time between installation and an in-app purchase for games was reported as one day, 22 hours and 35 minutes -- longer than shopping, dating and finance (the latter of which was one hour, ten minutes).
Games were also the biggest category in terms of the number of downloads. 15.3 million downloads were recorded on iOS and 41.2 million on Android, making for total of 56.5 million. Again, the second biggest category was Entertainment with 8.4 million (2.7 million on iOS, 5.7 million on Android) -- 573% lower than games.
However, Liftoff noted that growth in the number of downloads in games was slowing, only up 3% year-on-year. The number of new apps released has declined by 47% since the previous year, but games still trumped all other categories in this regard.
222,903 new games were launched on Android during the 12-month period, with another 55,572 on iOS -- meaning new launches Google's platform outstripped Apple's by 4:1. Entertainment was yet again the second biggest category, with 160,069 new apps on Android, and 25,654 on iOS.
Correction: A number of miscalculations were made in the original version of this article, including the misreporting of the total in-app revenue as $14.5 billion, not $41.5 billion. The article has been amended.