Capcom's booming mobile division rescues disappointing year
Full year revenues and profits down, but mobile products surge as Smurf's Village hits 56 million downloads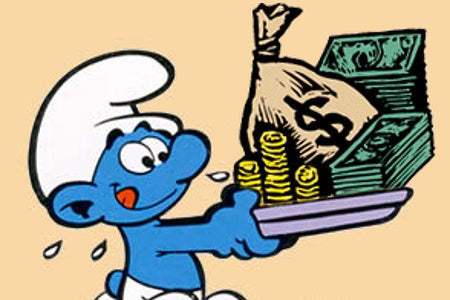 Capcom's mobile business flourished in an otherwise disappointing year for the Japanese publisher.
For the year ending March 31 2011, the company reported revenues of ¥82 billion ($1.02b/£636m/€788m), down 16 per cent from the previous year's total of ¥97.7 billion. Net profits for the period were ¥6.7 billion ($84m/£52m/€64.4m), a 13.2 per cent slip from ¥7.8 billion.
Along with its familiar concerns over the health of the Japanese economy, the ongoing impact of the 2011 earthquake, and the European debt crisis, Capcom attributed the slip in revenue to the "surge"in sales its console and online products experienced the previous year. It also cited, "the delay in the release of major titles."
This view is lent credence by the performance of its Consumer Online Games division, which includes its console, PC and handheld products. Revenues for the division were ¥53.5 billion - down 23.9 per cent from the previous year - with operating income of ¥10.5 billion.
Even Capcom's key releases struggled to make a significant impact. The division's strongest performer, Monster hunter Tri for 3DS, has sold 1.6 million copies. Resident Evil: Operation Raccoon City and Street Fighter X Tekken both sold over a million units, and Capcom acknowledged that Street Fighter's sales "lagged" behind expectations.
However, the company's Mobile Contents division was buoyant, with revenues up 56.6 per cent year-on-year to ¥6.3 billion, with operating income up 74.6 per cent to ¥2.4 billion. As expected, the key performer was Smurf's Village, which has now been downloaded more than 56 million times.
The last year has been a transitional period for Capcom, as it sought to revitalise its arcade business and meet the challenge posed by the rise of mobile and social gaming by restructuring around multi-platform development.
A statement released with the company's full-year earnings confirmed that Capcom will continue on this path in the year ahead, with a particular emphasis on the expansion of its Mobile Contents business.