Mobile developer DoubleJump accused of cloning
Cannon Brawl creator Theresa Duringer claims Canadian studio copied her competition entry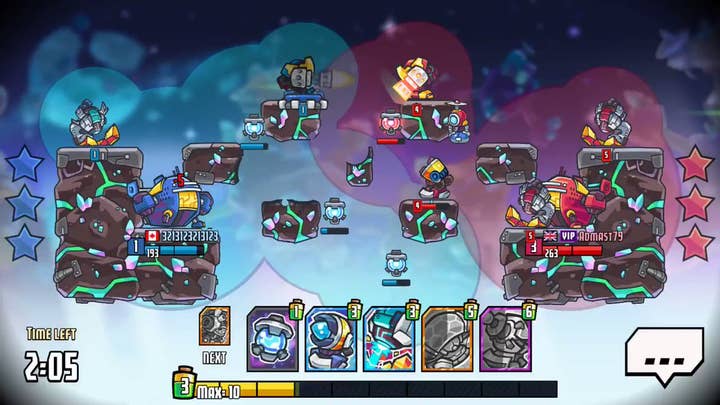 A mobile games developer has publicly accused another studio of cloning a game that took her three years to make.
Theresa Duringer, CEO of Temple Gate Games, claims DoubleJump's Cosmic Showdown is a "near exact clone" of her own title Cannon Brawl. She elaboarted on this accusation in a Twitter thread, spotted by GameDaily.biz.
Cannon Brawl was originally developed as a submission for a games contest, which Duringer says she had to pay to enter. It did not win, but she has since finished the game and released it via Steam, with console versions due this August.
According to Duringer, one of the judges for that competition is a member of DoubleJump, adding: "I guess the game wasn't good enough to win. Just to clone?"
The thread was triggered by an email Duringer received from a YouTuber known as Ssundee requesting keys for her upcoming title Shards of Infinity. In a previous video promoting Cosmic Showdown, Ssundee has claimed he is the co-owner of DoubleJump.
There is also a video from Ssundee that claims Cosmic Showdown cost DoubleJump £1 million and took a year to make.
Neither Ssundee nor DoubleJump has responded to Duringer via Twitter. GamesIndustry.biz has reached out to DoubleJump via email for comment and clarification.
In the last tweet of her thread, Duringer used the hashtag #VisibleWomen, adding: "Please recognise women's work, don't copy it and say it's yours."