MOBAs dominate PC in June, but WildStar starts strong
Data from Raptr shows 25 per cent time share for LoL and DOTA 2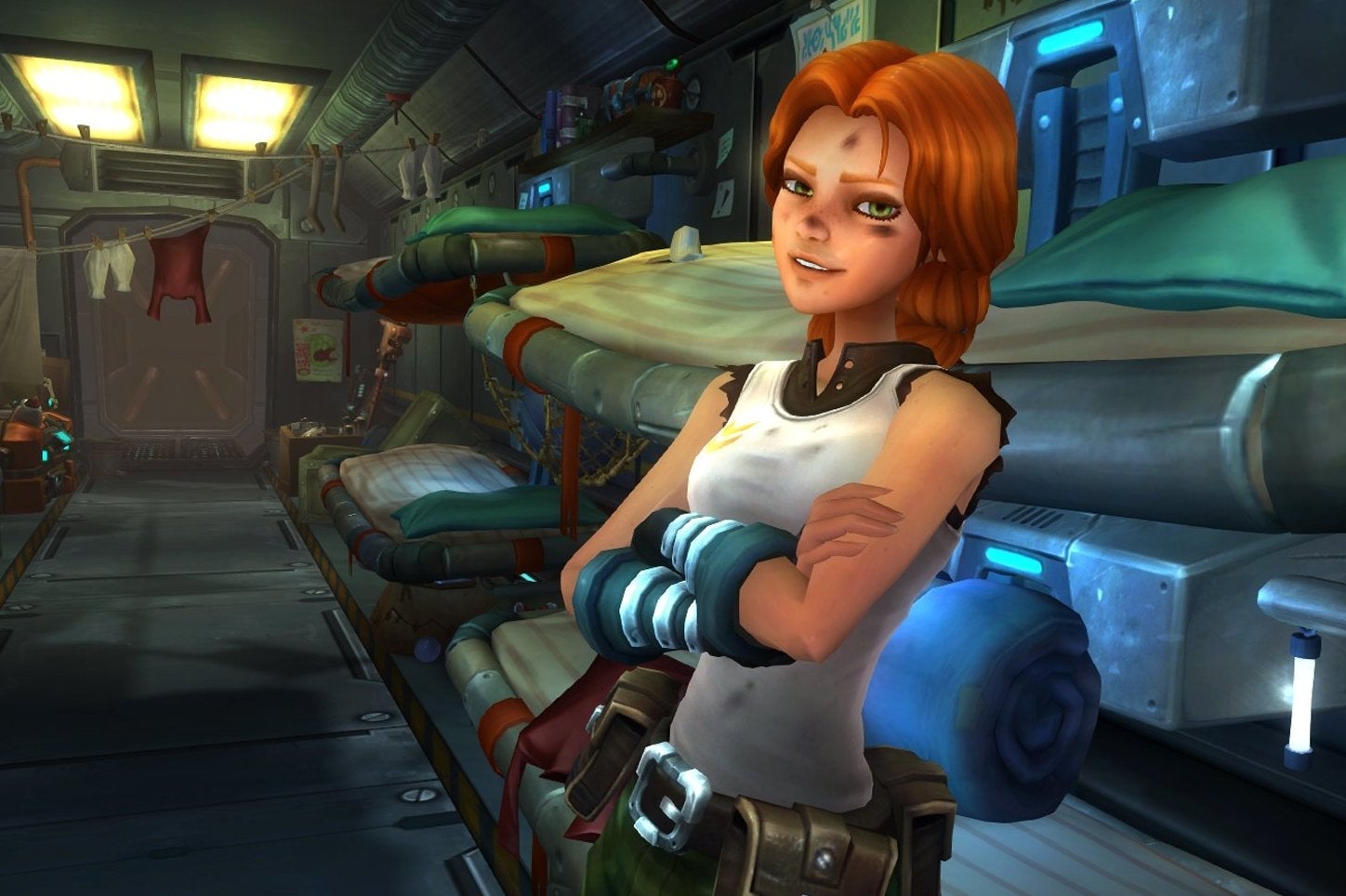 Data released by the PC gaming network Raptr has showed a strong start for NCSoft's WildStar, but League of Legends and DOTA 2 remain the biggest drain on player time.
According to figures based on Raptr's 28 million-strong community, the most played PC games in June were Riot's League of Legends and Valve's DOTA 2, which, together, took up more than 25 per cent of all play time.
Taken individually, League of Legends was the most popular game by a wide margin, occupying almost 17 per cent of player time on its own.
The rest of the top 20 most popular games were largely familiar, though NCSoft's new MMO Wildstar has made a very positive start, leaping ahead of entrenched hits like Minecraft, Battlefield 4 and World of Tanks to be the sixth most played game of the month.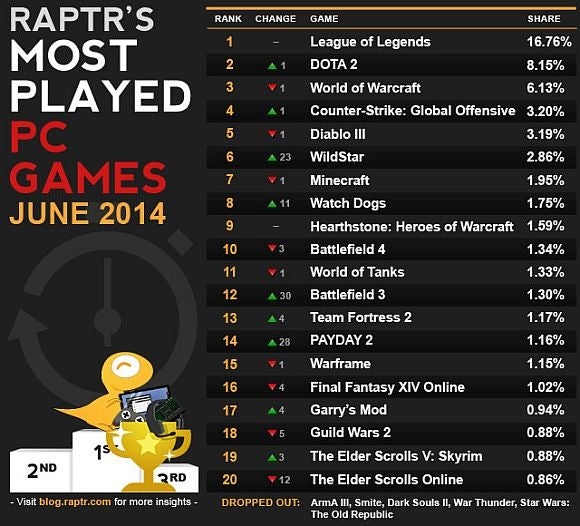 Thanks Massively.