MLG.tv ad revenues up 482%
Major League Gaming touts year-over-year boost for its online broadcasting platform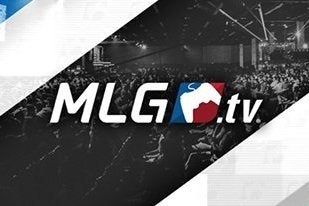 MLG.tv continues growing. Major League Gaming today announced that its online broadcasting platform has enjoyed a fruitful start to 2015, with viewers and ad revenue increasing multiple times over through the first three months of the year.
The platform, which launched in late 2013, saw the number of viewers increase 253 percent year-over-year. MLG said 2015 has already seen more hours of programming viewed on MLG.tv than was seen in the back half of 2014.
Ad revenue from MLG.tv was also up big, jumping 482 percent year-over-year, with more than 2,600 brands trying to reach their customers through the platform. MLG.tv uses a private ad exchange that connects it to large media buyers who can bid on an audience in real-time, so advertisers only need to know who the audience they're targeting is, not exactly what content they're watching.
"We launched with a premium, highly-curated programming strategy and the result is a fast growing, engaged millennial audience of millions," MLG president and cofounder Mike Sepso said of the platform's growth. "We invested heavily in our ad solution and focused on mobile and [over-the-top-TV] distribution and the results have been amazing for both our advertisers and our broadcast partners."
At this point, 50 percent of the platform's ads are viewed through mobile apps or OTTV devices like game consoles, Roku, or Chromecast. MLG.tv reachs 27 million fans every month, and MLG said it expects the platform to continue showing significant growth going forward.