MLG board adds Houston Rockets GM
Major League Gaming brings on a new board member and two executive hires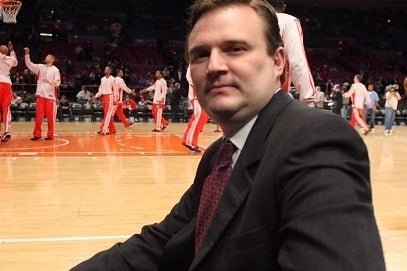 Major League Gaming (MLG) has announced that Houston Rockets general manager Daryl Morey has joined its Board of Directors. Morey has managed the Rockets for seven seasons, and will help MLG become a mainstream sports media property.
"As a personal fan of eSports and a competitive gamer myself, I have been closely following the growth and evolution of MLG for years," said Morey. "MLG has the potential to be one of the biggest sports media businesses in the future. I look forward to working with the MLG team as they continue to be pioneers in the digital world."
"We are incredibly excited to have Daryl join our team as we continue to build the first global, truly digital sport," said MLG CEO Sundance DiGiovanni. "His experience in the NBA, emphasis on data and technology, and passion for video games, make him the perfect addition and we look forward to benefiting from his knowledge and success."
In addition to Morey's appointment, MLG has hired Greg Chisholm as CFO and Allen De La Cruz as SVP Engineering. Chisholm joins MLG after 12 years at McKinsey & Company, and he'll oversee the company's financial strategy. De La Cruz was most recently the architect and lead engineer for Yahoo's Video Player Platform; he'll be building the infrastructure for MLG's online video streaming platform.