Minecraft Xbox 360 sets new Xbox Live sales record
XBLA release a success for Mojang and 4J Studios [UPDATED]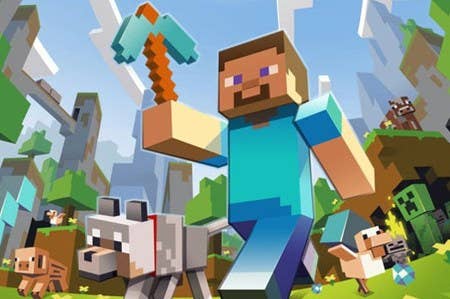 Update: Not only was the game profitable on day one, but Microsoft has just issued a statement, noting that the game set a new sales record for the most sales in the first 24 hours on Xbox Live. The company was sure to stress that its Microsoft Studios Presents: Arcade NEXT program delivered two back-to-back record-breaking titles in four weeks. "This follows on the heels of Trials Evolution, which similarly broke revenue sales numbers in its first day of sales as the first game in the 'Arcade NEXT' program," Microsoft said.
Original story:
The release of Minecraft for the Xbox 360 was profitable within its first hour, according to Mojang boss Markus Persson.
The game was released yesterday (May 9) to high praise from critics. It currently has a Metacritic score of 83 per cent, with high marks from the likes of Eurogamer, Game Informer and Official Xbox Magazine.
"Saw the official sales numbers for the first 24 hours of Minecraft Xbox 360, and it's very good," tweeted Persson. "Profitable in an hour."
A statement from Microsoft on the success of the game is due shortly.