Minecraft Story Mode for Xbox 360 gets massive price hike
Episodes temporarily selling for $99.99 each to give existing owners a window to download the game while discouraging new sales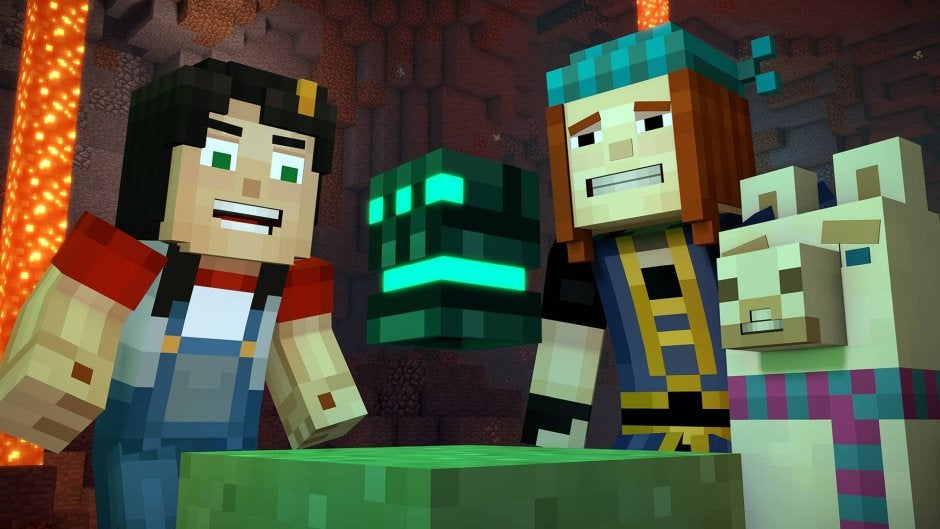 Late last month, Telltale Games' Minecraft: Story Mode was removed from digital storefronts, and Mojang warned those who already owned it to download all episodes of the game by June 25.
But as the Minecraft: Story Mode Facebook page explained late last week, that created a problem for Xbox 360 players. On Microsoft's previous generation console, de-listing Minecraft: Story Mode from the storefront made it impossible for those with digital rights to the game to re-download episodes.
"From working with the Xbox 360 platform, the only solution to this situation is to re-list the downloadable content for purchase," the Facebook account explained. "So, to assist existing customers, all the downloadable Episodes for the two Minecraft: Story Mode titles are temporarily re-listed but, to deter new purchases, they will be re-listed at a very high price! The price shown is a real list price, please do not buy the content, if you do, you will be charged the amount shown. This is simply the only mechanism available to facilitate players being able to download their remaining episodes prior to servers shutting down."
The Xbox Live Marketplace is currently listing the first episode of Story Mode as a free trial game, with the remaining seven episodes available for $99.99 each.
Minecraft: Story Mode was originally published by Telltale Games. Since the company's collapse last year, a number of its games have been pulled from various storefronts, including the first three seasons of The Walking Dead, Guardians of the Galaxy: The Telltale Series, and Tales from the Borderlands.