Minecraft sells 5 million on mobile
Pocket Edition for iOS and Android reaches milestone; total franchise sales nearing 18 million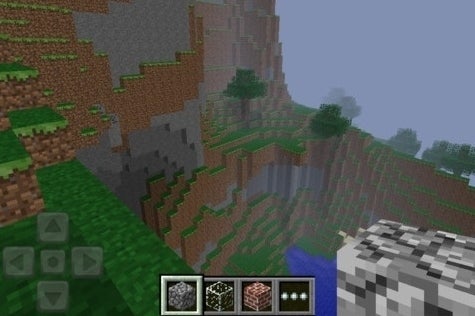 Last week, Mojang revealed it had sold about 4.5 million copies of Minecraft: Xbox 360 Edition. It turns out that number would make it the least selling version of the open-ended world-building game.
In a post on Twitter yesterday, Mojang developer Johan Bernhardsson said that 5 million people have purchased Minecraft Pocket Edition, the version of the game released for iOS and Android devices. Combine those numbers with the 8.3 million the original PC and Mac Minecraft has sold (according to the official Minecraft website), and lifetime sales for the franchise are roughly 17.8 million.
The Pocket Edition launched on Android in October of 2011, with the iOS version arriving the following month; both games sell for $7. The Minecraft: Xbox 360 Edition launched in May, and sells for 1,600 Microsoft points ($20). The original PC edition of Minecraft launched in beta form in 2010, and was officially released the following year; it sells for $27.