Minecraft: 4.3 billion monthly YouTube views and counting
Newzoo report shows big game brands continue to dominate on YouTube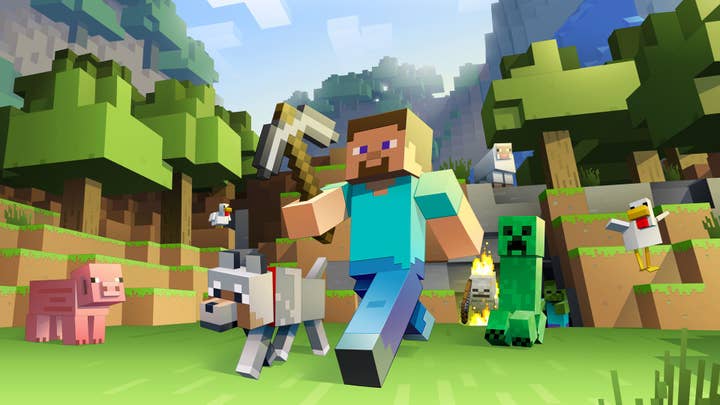 With Let's Play videos and other content, YouTube has increasingly become a top destination for gamers to learn and share things about their favorite games. By tracking what game franchises are garnering the most views, it's easy to observe what titles are popular and driving mindshare. Research firm Newzoo, along with Octoly, is doing just that. The latest chart for February reveals that the Minecraft phenomenon shows no signs of slowing down. Minecraft easily attracted the most attention with more than 4.3 billion views for the month. In fact, Minecraft accounted for 40 percent of all views among the top 20 games on YouTube, and the next closest franchise, GTA, managed only a quarter of Minecraft's buzz.
Octoly noted that it "significantly expanded" its algorithm for tracking YouTube, and as such new titles that were previously untracked made the top 20, including Five Nights at Freddy's, Garry's Mod, and RuneScape. Five Nights at Freddy's (which has been repeatedly topping the mobile charts from App Annie each week) is notable with almost 1 billion views in February on YouTube, only slightly behind the GTA behemoth.
Newzoo also pointed to a general lack of pure mobile titles among the top 20 game franchises on YouTube, with Angry Birds and Clash of Clans getting the most attention (Five Nights at Freddy's views were from multiple platforms, not just mobile). While their eighth and ninth respective places on the chart does put them above massive franchises like Destiny, Counter Strike, and World of Tanks, Newzoo questioned how much impact mobile gaming really has on YouTube.
"Both games have a relatively low share with 84 percent and 75 percent respectively (when contrasted against the average fan video percentage of over 98 percent). This begs the question: Do mobile games have a harder time leveraging fan engagement on YouTube? Or, perhaps, do their fan bases skew slightly younger, making it less likely that these enthusiasts will have the ability to manage fan channels with reliable, high-quality content?" Newzoo asked. "Part of the problem may lie in the greater ease PC and console gamers have when it comes to uploading game content, especially with many of the ranked PC and console games possessing native streaming and integrated uploading capabilities. This is changing fast as mobile video capture/share tools and live video streaming apps are rapidly gaining momentum."
The full top 20 graphic is below.