Mind Candy revenues rise on licensed Moshi products
Turnover up 60 per cent in 2012, licensed products now contribute 40 per cent of £47m total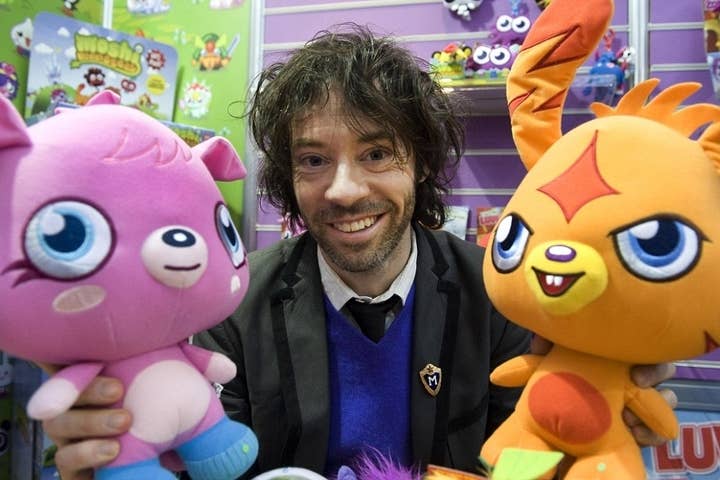 Licensed Moshi Monsters products boosted Mind Candy's revenues in 2012, comprising more than 40 per cent of the UK-based company's annual turnover.
According to a report filed with Companies House, Mind Candy made £46.9 million ($76m) in 2012, up 62 per cent year-on-year. Licensed products accounted for £19.3 million ($31.3m) of that amount, with the DS games Moshling Zoo and Moshlings Theme Park among the key contributors.
Indeed, the Moshi brand is so strong that it is making money even in declining markets: the Moshi Magazine is the 28th best-selling title in the UK's ABC rankings, while the Moshi Monsters Music Rox album went gold after selling more than 100,000 copies last year.
Overall, the Moshi Monsters community has grown, adding 15 million new users to reach 70 million by the end of 2012. However, the increase in users and revenue comes at a price, as evidenced by Mind Candy's relatively slim gains in terms of profit. In the same period that the company saw a 62 per cent rise in revenue, its net profit only rose from £7.4 million to £8.1 million ($13.1m).
Looking to the future, Mind Candy pointed to both new IP and expansion into non-English speaking markets as key areas for growth. Above all, though, the company intends to step up its commitment to smartphones and tablets, which it categorises as both its best opportunity for future growth and, "possibly the biggest threat to Moshi Monsters as things currently stand."
However, the conditions for developing apps and games for children in the UK - Mind Candy's biggest market by some distance - may be about to change. A recent Office of Fair Trading investigation into the monetisation of products aimed at children has resulted in the drafting of a set of guidelines for developers. The rules are still being finalised, but failure to comply could result in legal action.
Thanks, body textThe Guardian.