Mike Laidlaw joins Ubisoft Quebec City
Dragon Age creative director lands at Assassin's Creed Odyssey studio to helm unannounced project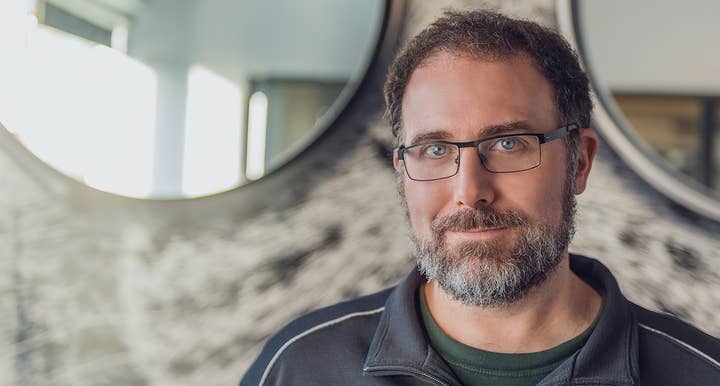 One of the key developers behind the Dragon Age series has landed at Ubisoft. In a post on LinkedIn today, Mike Laidlaw announced that he has signed on with Ubisoft Quebec City to serve as the creative director on an unannounced project.
Laidlaw left Bioware last October after a 14-year run with the company. While he was a lead writer on Jade Empire and a designer on Mass Effect, Laidlaw had his greatest impact on the Dragon Age franchise, where he served as lead designer or creative director on the series' first three games and numerous add-ons. Since leaving Bioware, Laidlaw has kept busy with consulting work, assisting Spanish developer Gato Studio on its crowdfunded RPG Waylanders, and also working with Ubisoft Quebec on the project he has now joined full time.
In a post on Twitter, he explained, "I always knew I'd go back to triple-A at some point, once I found the right team and project. Spoiler: I did at Ubisoft Quebec and I'm so damn excited to finally talk about it!"
He added on LinkedIn, "In my months working with the team here, I've been really impressed with the combination of passion and raw talent in the studio. If you've played the excellent Assassin's Creed Odyssey - which was principally developed here in Quebec City - you already have some taste of what that combination can produce."