Mike Hayes joins Caperfly as non-exec director
Fromer SEGA boss takes position at new Leamington studio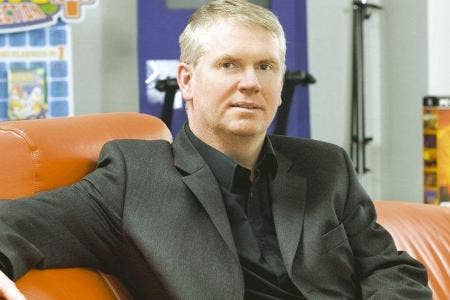 Ex-European and US CEO of SEGA, Mike Hayes, has joined newly founded Leamington studio Caperfly as a non-executive director.
Hayes brings decades of industry experience to the new team and will report directly to Caperfly CEO Gavin Cheshire as the studio builds its mobile and smart TV business from the ground up.
"This is a good time to be in this new vibrant sector of the industry," said Hayes. "I am positive we can take advantage of the next great wave of innovation and distribution here at Caperfly.
"I see Caperfly as a unique mix of talented individuals with aspirations to develop high-quality titles, and I relish the opportunity to be a part of their success."
Revealed to the public during Develop in Brighton, Caperfly is staffed largely by ex-Codemasters developers and management and hopes to delineate itself with a console level approach to quality on mobile platforms and smart TVs.
Although the company's first project is a closely guarded secret, an announcement is expected within the next few months.