Mighty No. 9 Kickstarter tops $4 million
Keiji Inafune's Mega Man successor hits all stretch goals, headed for 10 different platforms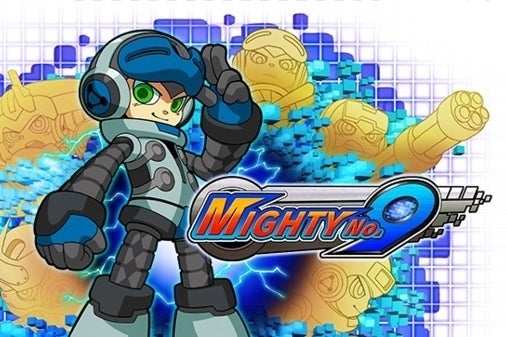 The crowdfunding campaign for Comcept's Mighty No. 9 ended yesterday, and while the game blew past its original goal and hit every publicly announced stretch goal, it still fell a little shy of the record for a single game on Kickstarter.
Over the course of its month-long campaign, the Keiji Inafune-fronted Mega Man homage attracted a total of $4.03 million in funding ($3.85 million from Kickstarter, with the rest from Paypal). In terms of most money raised through Kickstarter and Paypal, that puts Mighty No. 9 behind only two other single-game projects: inXile's Torment: Tides of Numenera ($4.43 million) and Obsidian's Project Eternity ($4.16 million).
Mighty No. 9's original $900,000 funding goal only covered a PC version of the game. However, by meeting stretch goals, backers have added versions for Mac, Linux, Xbox 360, PS3, Wii U, Xbox One, PS4, PS Vita, and 3DS to Comcept's to-do list.
Despite the clear interest in a new Mega Man-like game from consumers, Capcom has done little with the character since Inafune left the publisher in 2010. In the months that followed, Capcom cancelled Inafune's pet project Mega Man Legends 3, as well as another title called Mega Man Universe. Since then, Capcom has released a free PC Mega Man game that started as a fan project, and inserted the character as a playable fighter in Street Fighter x Tekken and the upcoming Super Smash Bros. game for Wii U and 3DS.