Mighty No.9 faces third delay
"Issues relating to the network modes" blamed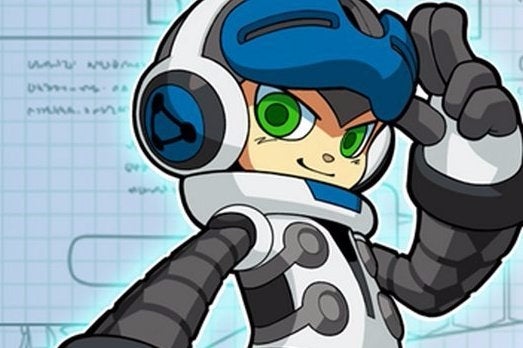 Mighty No. 9, Comcept's crowdfunded side-scroller, has been delayed for the third time just weeks ahead of its scheduled February release. Comcept was orginally promising an April 2015 release date for backers.
Project lead Keiji Inafune gave a lengthy statement on the game's Kickstarter page:
"Unfortunately, we have an announcement that will be very disappointing to all of you. In preparation for the February release of Mighty No. 9 we have been working hard with our partners to resolve any network issues and porting work necessary to publish Mighty No. 9 on the various platforms. However, the issues relating to the network modes were more critical than expected, and it has become apparent that we will need to delay the game from its February 9th release date. We have been working up until the very last moment to resolve these issues in order to make the February release, but it has become clear that we no longer have enough time to fix the issues and have everything prepared for release.
The reason for the delay is rooted in bugs inside the network modes, and specifically problems with matchmaking. There are two large reasons for this problem, one of them being the large number of platforms supported (the solution for each platform is slightly different) and the other stems from the fact that the engine we are using is no longer being updated which means adjustments for matchmaking and online code are being made manually (actually reprogramming parts of the engine by the dev team themselves). Unfortunately, this is all a result of miscalculations on the part of us, the development staff. As a result, our fans who have been looking forward to Mighty No. 9 have been forced to wait for over half a year longer than expected, and for that we are sincerely sorry. I want to take this chance to apologize personally, and on the behalf of the development staff.
Over the end of the year break and the beginning of 2016, the development staff has been working on these issues non-stop without break, and thanks to their hard work the end is in sight. We continue to make progress to resolve these last issues that have been holding up the release of the game on the different platforms."
He added that "realistically" the game would be ready for release at some point in Spring 2016.
67,226 backers pledged $3,845,170 to fund the project back in September 2013.