Microsoft's acquisition of Activision Blizzard could harm gamers, says UK regulator
The CMA warns that the deal could result in higher prices, reduced range, lower quality, worst service for console and cloud gaming services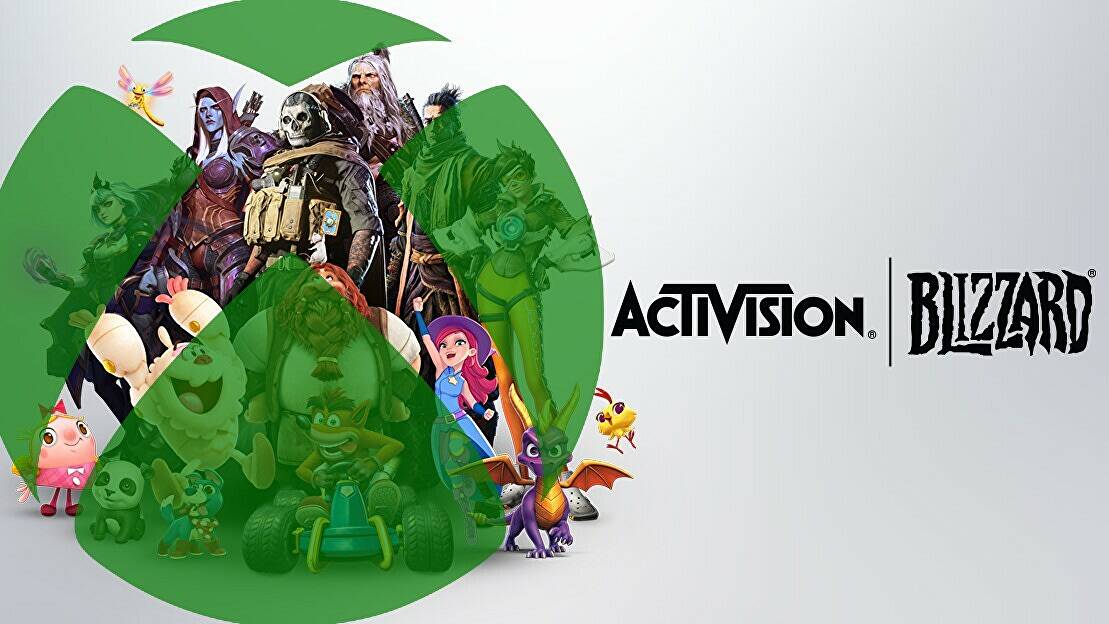 The Competitions and Markets Authority has provisionally found that the acquisition of Activision Blizzard by Microsoft could reduce competition in console and cloud gaming.
The UK regulator says in its provisional report that it believes Microsoft would find it commercially benefical to make Call of Duty exclusive to Xbox -- or available on Xbox in an enhanced way -- which could result in 'higher prices, reduced range, lower quality, worst service and/or reduced innovation'.
It wasn't all about the console space. The firm believes that Activision Blizzard's titles -- including Call of Duty and certain PC titles such as World of Warcraft -- will prove to be vital components to cloud streaming as it grows. The CMA believes Microsoft would likely make these games exclusive to its cloud service.
The CMA said: "Given we have provisionally found that Microsoft already has a strong position in this market through its ownership of Xbox, a global cloud computing service, and the leading PC operating system (OS), we are concerned that even a moderate increment to its strength may be expected to substantially reduce competition in this developing market to the detriment of current and future cloud gaming users."
Microsoft and other interested organisations are invited to react to these findings by March 1st, 2023.
The CMA says it is now open to possible remedies, and would prefer 'structural remedies', such as divesting of the Call of Duty brand, the Activision part of the business or the Activision and Blizzard part of the business. However, it will consider behavioural remedies (such as the proposed licensing agreement with the likes of Sony).
Microsoft has already made an offer to Sony, Steam and Nintendo about Call of Duty, that the CMA said it would consider. In a statement, Microsoft's corporate VP and deputy general counsel Rima Alaily said: "We are committed to offering effective and easily enforceable solutions that address the CMA's concerns. Our commitment to grant long term 100% equal access to Call of Duty to Sony, Nintendo, Steam and others preserves the deal's benefits to gamers and developers and increases competition in the market. 75% of respondents to the CMA's public consultation agree that this deal is good for competition in UK gaming."
She added: "When we say equal, we mean equal. 10 years of parity. On content. On pricing. On features. On quality. On playability."
As part of the investigation, the CMA spoke to both interested parties, received three million internal business documents from Microsoft and Activision, reveived and reviewed 2,100 emails from the public, conducted independent market research, and even surveyed Call of Duty players on PlayStation.
The CMA found that 24% of Call of Duty PlayStation gamers said they would leave Sony's console if Xbox made the franchise exclusive to its platforms.
One of the key arguments from Xbox is that the deal would allow it to put Activision Blizzard games on Game Pass, offering consumers more choice on how to pay for its games. Yet the CMA feels that as this would harm PlayStation users and competition, the downsides outweigh the benefits.
The CMA did state that Microsoft's offer of a long-term agreement with Sony, Nintendo and Steam would be considered as part of its remedies process.
The news follows similar concerns from the US regulator the FTC and the European Commission.
The next route for Microsoft would be to counter these concerns with possible concessions that might reassure regulators.
In a statement, Activision Blizzard said: "These are provisional findings, which means the CMA sets forth its concerns in writing, and both parties have a chance to respond. We hope between now and April we will be able to help the CMA better understand our industry to ensure they can achieve their stated mandate to promote an environment where people can be confident they are getting great choices and fair deals, where competitive, fair-dealing business can innovate and thrive, and where the whole UK economy can grow productively and sustainably."
In an email to staff, Activision Blizzard CEO Bobby Kotick -- who earlier criticised the regulators -- added: "Our combined companies will bring more competition to an already crowded field of world-class gaming competitors, including Sony, Tencent, NetEase, Apple, Amazon, and Facebook. We believe this merger gives us additional resources to compete with such giants. When you combine Activision Blizzard's iconic franchises and mobile expertise with Microsoft's history of innovation and Xbox's creative culture and distribution capabilities, we all gain an even brighter future for gaming.
"As we continue to prepare for the deal to close, you'll begin to see notifications or asks for information from your colleagues on the integration planning team. This is all a part of the normal integration process meant to prepare for business continuity on day one after the deal closes. In the meantime, it's still business as usual, which for us means doing what we do best: delivering great games. Let's keep the focus on our exciting slate so we can continue delighting our players all around the world."