Microsoft would exit the games business before selling Xbox division
Countering comments from Nomura Equity Research, other analysts tell us that selling off the Xbox business would be "beyond stupid"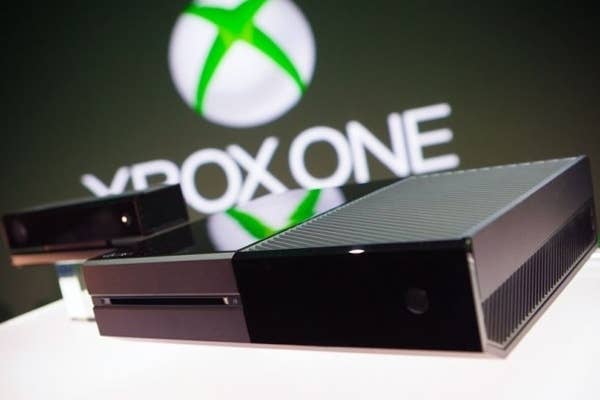 Rumors have pointed to Microsoft evaluating a major restructuring of the company, and along with the report came interesting commentary from Nomura Equity Research analyst Rick Sherlund who said that Microsoft should sell off its Xbox division. Just how likely is this scenario, and does it even make sense?
Certainly not now, not right before the company is looking to launch the Xbox One, independent analyst Billy Pidgeon told GamesIndustry International. "I don't think this scenario is likely at all. I can't see the upside of a deal like that for Microsoft or for a potential buyer at any time, but particularly before the Xbox One launch such a move would be beyond stupid," he said.
Wedbush Securities' Michael Pachter doesn't think it's quite as ludicrous, but he doesn't see a great advantage to spinning off Xbox either. "I don't think there are many synergies with the core enterprise software business at Microsoft, so I see little benefit in their being combined and little detriment if they were to split up. There is synergy with Skype, so as long as those were packaged together, I think Xbox would be fine as a standalone company," he said.
Microsoft is sort of caught in a tough spot between brand perception and financial reality. As a brand, Xbox is actually very helpful to the company. It's not very helpful for Microsoft's bottom line, however.
"It is simply too unwieldy to try and sell an entire game system hardware and software business...they would have trouble coming to terms with a potential buyer and more likely just exit the game business entirely"

David Cole
"I think the Xbox division would probably get a better valuation by itself than it is in the current conglomerate form of Microsoft as Xbox is outgrowing the sluggish Office and Windows divisions. That being said, I think it is very unlikely that Microsoft would spin it off. The idea that another company like Samsung would acquire that spun off Xbox division is even less likely. Xbox is the only thing that has investors excited about Microsoft, so it makes little sense to divest of the division," explained Asif A. Khan, CFO of Virtue LLC.
"There have been a number of calls for Microsoft to break itself up over the years, and so far they are still the giant tech behemoth that has languished below $40/share since the tech wreck of 2000. While I agree with Rick Sherlund that Xbox will most likely never materially effect Microsoft's earnings, it provides an intangible positive sentiment around the company. This goodwill should not be discounted as immaterial, and I sincerely doubt Microsoft will take the innovative Xbox division for granted."
While some investors may like the idea of spinning off Xbox, at this point Microsoft is just too committed, noted DFC Intelligence's David Cole. In fact, Cole thinks Microsoft would be better off just exiting the games business than to try and sell the Xbox division.
"Microsoft's forays into more consumer oriented products have generally been seen as a drag on the rest of its business. The Xbox has been a success from a consumer perspective but not so much financially. Now Microsoft has to start from scratch with a new game system that could be a drag on earnings. Meanwhile other Microsoft consumer forays have not done as well as Xbox," he said.
"I think the possibility of them selling to another company is unlikely. It is simply too unwieldy to try and sell an entire game system hardware and software business. My thought is they would have trouble coming to terms with a potential buyer and more likely just exit the game business entirely. But I don't see that happening anytime soon assuming they go ahead and launch the Xbox One. I think they are committed for at least the next few years."
There is an alternative scenario, however, which could satisfy investors and benefit Microsoft. Microsoft could essentially establish a new Xbox subsidiary, Khan said.
"One thing Microsoft could do is spin off the Xbox division as a subsidiary, akin to Dan Loeb's proposal for Sony Entertainment. This would allow the market and investors to value Xbox separately from Microsoft. Microsoft would not divest the Xbox division in this scenario, and would benefit from the potential capital appreciation of Xbox being a separately traded subsidiary. An example of this in the technology sector today is EMC's stake in VMWare. EMC owns 80 percent of VMWare, but both EMC and VMWare trade on their own in the public markets. Microsoft definitely has some options when it comes to their corporate structure, but the idea of completely divesting of the Xbox division or selling it to a competitor seem like the last two things they should consider."