Microsoft: We should have been building something like Steam
Phil Spencer gives credit to Valve, also says that it's Microsoft's job to make sure console gaming stays relevant for a lot of people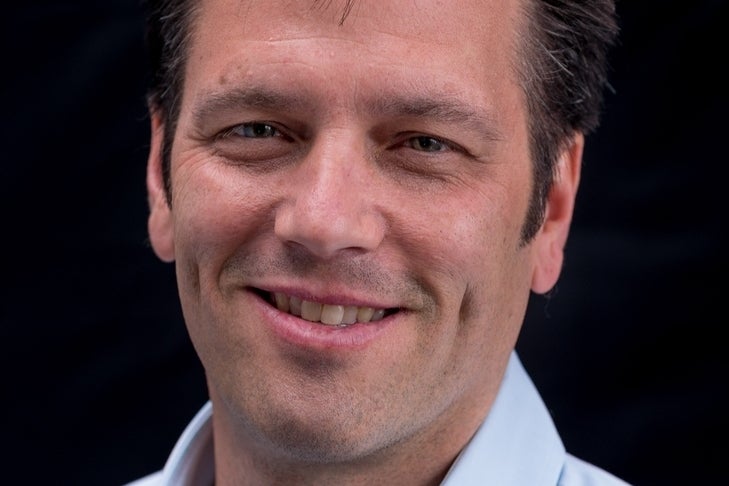 While Steam and other digital platforms have allowed for a surge in PC gaming in recent years, Microsoft has done little to advance the PC gaming market. The company has come under fire for not giving PC gaming much attention while its focus has been on the Xbox business, and Microsoft would be the first to tell you that it probably should have done more with Windows gaming.
In a new interview, Microsoft Studios vice president Phil Spencer admitted to GamesBeat that Microsoft has been focused on Xbox a bit too much while Valve has built up the PC market with Steam.
"Valve is right down the street from us. They've done a great job of keeping the PC ecosystem strong at a time where I don't mind saying that we could have been more focused on what was going on in PC gaming," he acknowledged. "We were probably too focused purely on console. With Steam, [Valve has] done an amazing job of building this thing that, in a lot of ways, we should have been building as well at Microsoft."
With the SteamOS, Steam Machines and Steam Controller, it's clear that Valve is evolving into more of a platform company, and that's not easy at all, Spencer noted. "This is where I think they're going to have to do quite a bit of work. There is a difference between being a game developer, running a store, and being a platform company," he said. "That's an evolutionary jump. They made the jump from building Half-Life to having a set of franchises to running Steam. They did a good job learning through that. Now they're taking the next job to becoming a platform company - in some sense a hardware company, but in the truest sense more of an OS company. That's not an easy transition."
Spencer and Microsoft are obviously going to remain committed to Windows, and the goal is to ultimately make sure players are gaming in one ecosystem. "We're focused on making Windows and Xbox and Windows Phone the best connected ecosystem we can," he said.
With the rise of mobile and tablets, a surge in PC, and other devices hitting the market, there's no shortage of platforms to play games on, but consoles remain hugely important, Spencer believes. In fact, in a separate interview with Polygon, Spencer commented that he sees it as Microsoft's job to ensure consoles remain relevant.
"It's a continued push to make the consoles as relevant as any other device that you own," he said. "We've seen a proliferation of millions of devices and people playing games across all of those devices. Gameplay is no longer segregated to my console or my PC. That's the opportunity for us. To take all these people that are learning to play games in all these different places and make sure the game console shows up as an extremely relevant device for those people, but also maintaining the core that we've had for years in the gaming space on the console, and making sure that they come along."
The challenge for Microsoft, Sony and Nintendo is not only to maintain the console audience they've enjoyed for years, but to expand it. Spencer believes this will be critical for the Xbox business. "If you stay in the space this industry has defined in the last generation, you're not moving forward. It's critical that we move forward. It's critical that we expand the number of customers that care about the devices we build. That's the business we're in," he said.
To that end, Microsoft thinks Kinect could make a difference, and perhaps that's why every Xbox One is bundled with one, despite the fact that it's driving up the price of the hardware - because Microsoft believes in that vision of controller-free gameplay. "Something like Kinect really opens up possibilities, even if I'm not native to a controller," Spencer said. "Touch gameplay on these other devices is easy. It's intuitive for a lot of people. For some people, game controllers like a console controller is not that intuitive. So how can we use Kinect to open up even more opportunity?"