Microsoft Victoria studio closed
"At least 30" out of work as Xbox One maker centralizes development in Vancouver studios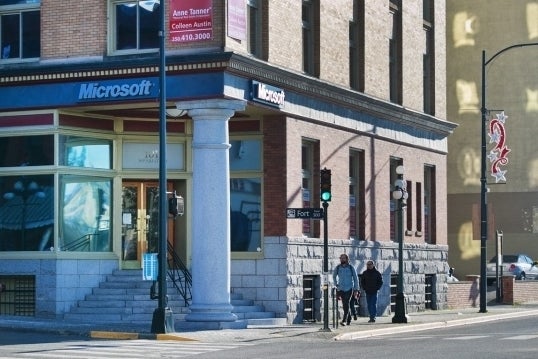 Microsoft has pulled the plug on its Victoria, British Columbia game development studio, less than two years after it initially announced its formation. According to a Victoria Times-Colonist report, the closure has left "at least 30" unemployed.
Microsoft released a statement explaining the closure, saying, "This was not an easy decision, but one guided by our desire to centralize development in our Vancouver studios. We are working closely with all employees affected by this change to identify open positions in other studios, and we remain committed to doing business in British Columbia."
The aforementioned Vancouver studios include BigPark and Black Tusk, which had been sharing resources with the Victoria outfit.
When the studio was established, much was made of the fact that then-Microsoft executive Don Mattrick was living in nearby Oak Bay. Despite his departure for Zynga earlier this year, Victoria Advanced Technology Council executive director Dan Gunn hadn't written the studio off.
"I think we all hoped they would continue to expand," Gunn told the Times-Colonist. "Don Mattrick was obviously a massive champion for that office and seeing him go caused us to take notice, but it's tough to know the inner workings of a large corporate giant like Microsoft. When a head office is in another country and making large corporate decisions, often a smaller outpost can be a victim to a broader strategy."
Microsoft never announced the projects its Victoria studio had been working on.
Photo credit:DARREN STONE, Times Colonist