Microsoft to sponsor GI Fair at Eurogamer Expo
Four career sessions set for Friday afternoon looking at indie development, finance, press and education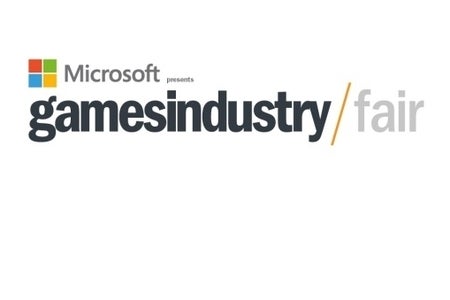 Microsoft is to sponsor the GamesIndustry Fair, a two day event taking place as part of the Eurogamer Expo, September 27 and 28.
Beginning next Thursday with GamesInvest, the GI Fair then incorporates UKIE's annual general meeting, the opening on the London Games Festival and a drinks reception. On Friday there are BAFTA Young Game Designers workshops, followed by an afternoon of career advice from experts in their respective fields.
Aimed at students and graduates considering their first moves into the games industry, the opening session at 1:30 will concentrate on being an independent developer, with advice from Mike Bithell, designer of Thomas Was Alone, Spilt Milk's Andrew Smith, Paul Taylor of Frozen Synapse developer Mode 7 and Relentless' Andrew Eades.
At 2:30 the games education panel will include the education evangelists from Sony and Microsoft - offering invaluable advice about further and higher education as well as practical advice from Headstrong's Greg Booker and Gamercamp's Iain Harrison.
The 3:30 funding panel will feature Indiegogo, GamesInvest's James Sefton and charity foundation The Wellcome Trust, looking at alternative funding and investment opportunities, as well as honest advice from Tom Page, co-founder of PLA, who has experienced the pitching process on multiple occasions.
The final panel at 4:30 will be focused on the press and PR, and how as an independent developer you can use and work with the media to raise your profile. As well as PR professionals from Sony and Bethesda, there will also be straight talking from Eurogamer contributor Chris Donlan, and Dan Griliopoulos who has worked in both journalism and public relations.
Access to the GI Fair career sessions are included in the price of a Eurogamer Expo ticket. All four sessions will be filmed and available on GamesIndustry International shortly after the Eurogamer Expo. More information can be found at the official website.