Microsoft supports "broken patch" fix issued for Fez
The publisher says that Polytron is in the best position to determine what's appropriate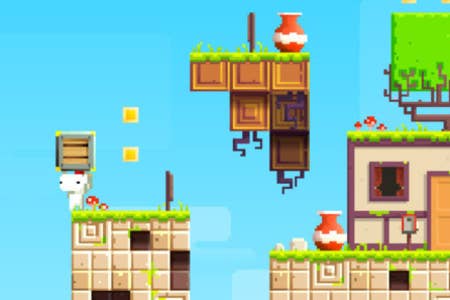 Polytron, developer of the popular XBLA title Fez, has gotten support from Microsoft concerning the 'broken' patch that was pushed out to fix a file corruption issue that was affecting a small minority of players. The developers claimed that to completely fix the issue would have been cost-prohibitive.
Microsoft has offered its thoughts, saying that they support Polytron's decision not to completely fix the game. "Polytron and their investor, Trapdoor, made the decision not to work on an additional title update for Fez," reads a statement from the publisher.
"Microsoft Studios chose to support this decision based on the belief that Polytron/Trapdoor were in the best position to determine what the acceptable quality level is for their game. While we do not disclose the cost of Title Updates, we did offer to work with Trapdoor to make sure that wasn't a blocking issue."
That charge is rather expensive, claims the studio. "Microsoft would charge us tens of thousands of dollars to re-certify the game," said Polytron on its blog.
The corrupt error supposedly affects less than 1 percent of players, which is a risk Polytron is willing to take over a significant cost. "We believe the current patch is safe for an overwhelming majority of players."
The team did apologize to the "less-than-1% who are getting screwed."
For more thoughts on the issue, please read Rob Fahey's editorial.