Microsoft planning to show Xbox music service at E3 - report
Sources have indicated that the Xbox will be getting a Spotify-like music service soon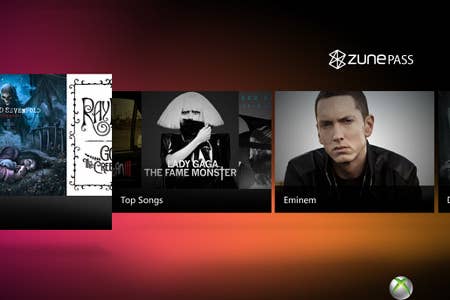 Anonymous sources have told the Verge that Microsoft will be showing off a new Xbox music service during E3 2012. The new music service is code-named Woodstock and will be replacing the near-dead Zune brand.
Woodstock will reportedly be available on Xbox 360, Windows 8, Android, iOS, and web browsers. The service is said to integrate with Facebook, letting users build group playlists with friends. It will also feature an iTunes Match-like option, allowing consumers to scan their existing music collections into the service.
While Woodstock is reportedly being shown off at E3 2012, the service is not expected to launch until this Fall, when Windows 8 and Windows Phone 8 are released. Existing Zune pass subscribers may have some way to migrate to the new service when it launches.
Will this fare any better than Microsoft's Zune did?