Microsoft picks Kinect Accelerator winners
11 start ups will receive advice and funding for Kinect projects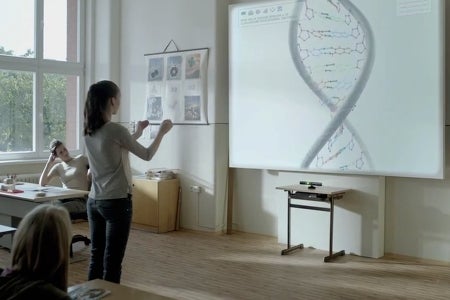 Microsoft has chosen 11 start ups to take part in its Kinect Accelerator programme, selected from 500 applicants and a number of different disciplines.
Microsoft were only looking for ten companies when they started the search in November, but the judges, led by Techstars managing director Dave Malcom, saw fit to add one extra team to the final list.
All companies will get access to Microsoft experts, an Xbox development kit and $20,000 in funding from Techstars (who will take a six per cent stake in the company).
Freak'n Genius, Seattle
Gest Sure Technologies, Toronto
Ikkos, Seattle
Jintronix, Montreal
Kimetric, Buenos Aires
Manctl, Lyon
Nconnex, Hadley
Styku, LA
Ubi, Munich
Voxon, New York
Zebcare, Boston
The companies' projects range from low-cost 3D scanners and virtual fitting rooms to healthcare tools and interior design.
Jintronix, which aims to use Kinect's capabilities for rehabilitation tools for stroke victoms, announced its success on its company blog.
"After a grueling selection process that saw 500+ applicants from all corners of the globe, we at Jintronix are pleased to announce our participation as one of the 11 inaugural teams for the Kinect Accelerator program offered by Microsoft."
"We are proud of our work leading up to this announcement and are taking this opportunity to further commit ourselves to our mission, product and company."