Microsoft launches Win8 games competition
Professional trailer, mentoring and a month's worth of marketing support for winning title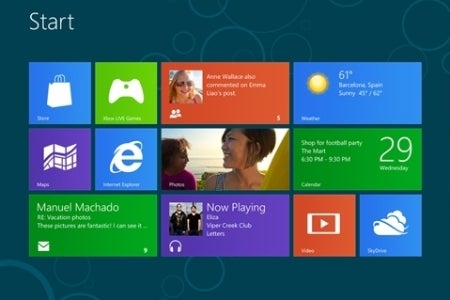 Microsoft is kicking off a competition to encourage developers to support and publish games through the Win8 Store.
Submitted games will be judged on originality, audio, design and artwork, use of Win8 App features and playability, and judged by Microsoft, YoYo Games, Nokia, Dolby, GamesIndustry International, UKIE and TIGA, amongst others.
As part of the prize the winning game will receive a month's promotional campaign and a commercial trailer created by Trailer Farm worth £4000, as well as mentoring from Eidos chairman for life Ian Livingstone and a £500 gift card. All ten games that make it to the final selection will be invited to a VIP event at Dolby Sound Studios in SOHO in January
"With the very recent launch of Windows 8, the innovative Microsoft Surface and announcements on Windows Phone 8 there has never been a better time to develop game apps for the Windows platform and be seen potentially by millions of consumers in the UK," said Andrew Webber, UK marketing lead for UK Indy Game App Builders.
"We hope to attract new and existing game developers to publish their Windows 8 game app in time for Christmas to the Windows 8 Store and also stand the chance of winning a great prize bundle which is focused on helping both the developer and their game title be as successful as possible."
Games submitted to the Win8 Store should be based on the developer or studio's own IP, with full details about how to enter the competition on the official site.
Runners up will also receive prizes of a smartphone, mentoring from a TIGA board member and a £250 gift card. The competition ends December 14. More Windows 8 resources can be found here.