Microsoft introduces swear filters for Xbox
Platform holder will roll out four levels of filtration later this year to all Xbox devices and apps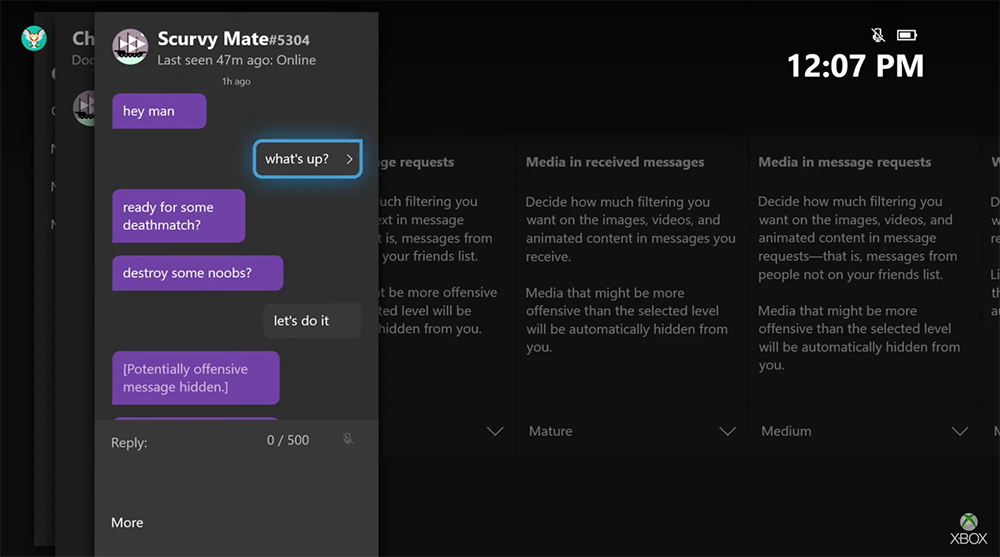 Microsoft has implemented a new system of text filters that allow Xbox users to hide swearing, insults and other vulgar language.
The new system has been introduced for Xbox Insiders today and will be activated for all users by the end of the year. It will not only apply to Xbox One consoles but also the mobile app and Windows 10's Xbox Game Bar and Xbox App.
The filters will initially be applied to text messages, but will expand over time to encompass user profiles, Clubs, the activity feed and the LFG bulletin board.
There will be four levels of filtration: Friendly, Medium, Mature and Unfiltered. Different levels can be activated for different forms of communication, such as private messages or message requests. The aim is to allow Xbox users to customise how they can communicate with friends versus other users.
On Friendly, any messages containing swear words or anything that might breach Xbox's code of conduct will be replaced by placeholder text, [Potentially offensive message hidden]. Users will be able to choose whether they want to view it.
Medium, meanwhile, allows for some words although mildly sensors them -- for example, 'shit' becomes 'sh*t.' This setting still hides harsher words or phrases identified as bullying.
Parents will of course be able to manage the settings for their child's accounts. By default, everything will be set to the highest level of filtration, Friendly, and the ability to view hidden content will be turned off for both child and teen accounts.
More details can be found on Xbox Wire, where the platform holder reminds users that text filters are just one form of protection. Messages that cause offence, even with filters in place, can and should be reported to Xbox Enforcement.