Microsoft: First version of HoloLens won't be for games
CEO Satya Nadella sees more immediate potential for enterprise applications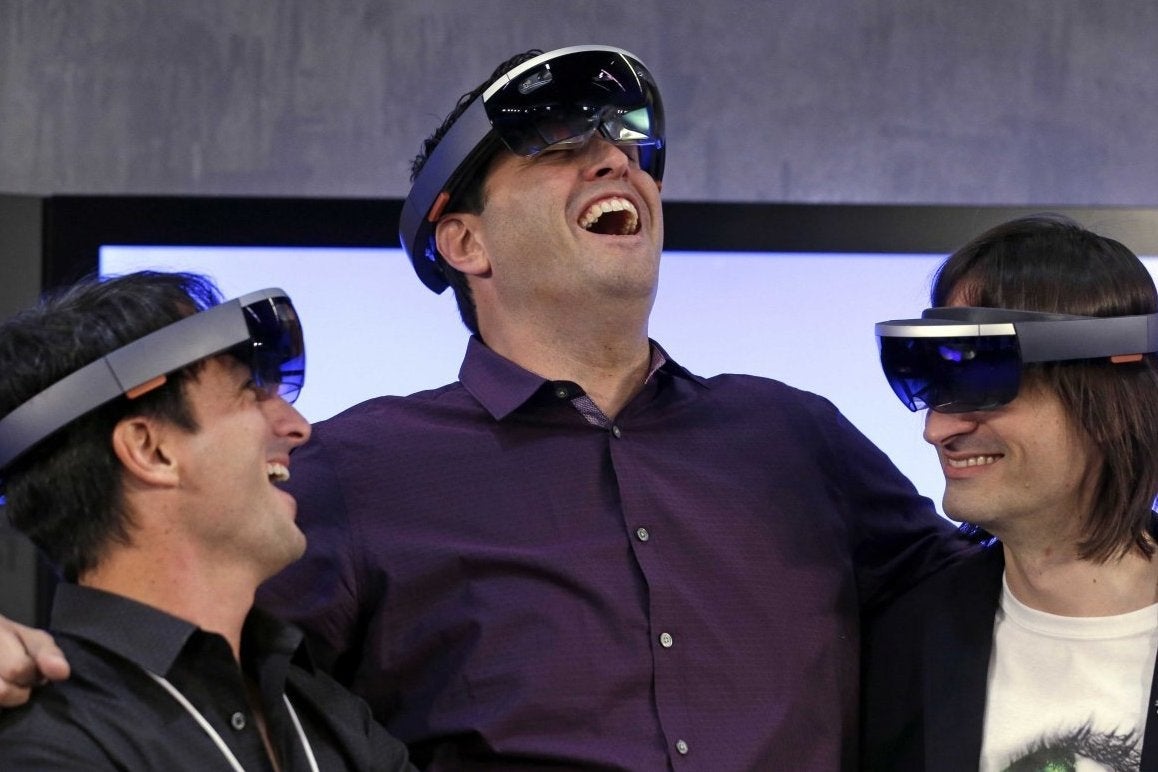 Even though the hardware still doesn't have a release date, Microsoft's Satya Nadella is sure that its first iteration will not be primarily targeted at the gaming audience.
Where the myriad virtual reality headsets poised to launch in the next year will focus on games first, the augmented reality experience offered by HoloLens is going a different way. In an interview with Zdnet, Microsoft's CEO stated that its headset will be, "more about developers and enterprise scenarios," in its first version.
Nadella had just finished demoing HoloLens at Microsoft's Worldwide Partner Conference, with a focus on its applications with tools like Autodesk and Maya. Despite impressing a global audience with a Minecraft demo at this year's E3, that wasn't necessarily indicative of the company's near-term plans for the tech.
"What we can uniquely do is bridge consumer to enterprise. That's in our DNA," Nadella continued. "I want every technology of ours to seek that out. In the HoloLens case, when I look at the interest, it's amazing how many are in hospitals, healthcare, retail. That's where I'm seeing the interest and we'll definitely go after it."
This could be the most sensible approach for Microsoft, particularly given the HoloLens hardware's limitations in terms of field-of-view. However, games are still very much part of the company's strategy for the technology, with Nadella suggesting that it was one of the factors in its decision to buy Minecraft.
"I wanted a hit game even for the new medium of mixed reality. And we will have that. Gaming will always be a scenario and there will be other entertainment broadly. But, with the V.1 of HoloLens, I want us to push a lot more of the enterprise usage."