Microsoft quietly closes its final quarter before next-gen
Update: Company projects 40% growth in hardware sales next quarter, constrained by supply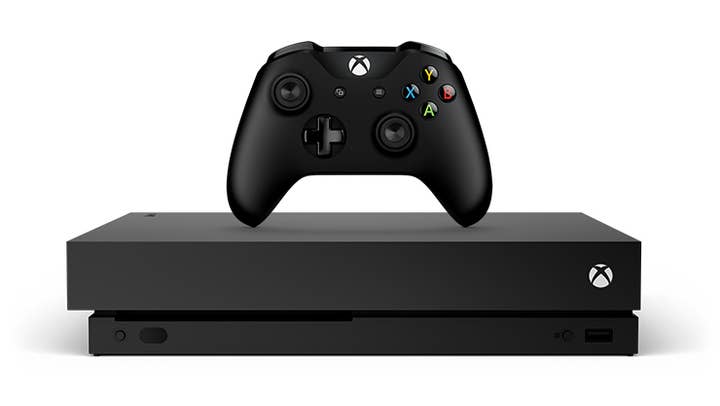 Microsoft closed Q1 of its 2021 fiscal year with plenty to say about the ongoing financial success of its cloud offerings, but not much of note on the gaming front.
For Q1 ending September 30, 2020, the company's 'More Personal Computing' business segment saw $11.8 billion in revenue, up 6% year-over-year.
This segment includes gaming and a few other categories such as Windows and Surface revenue, though gaming was one of two stated major revenue drivers this quarter.
Xbox content and services revenue was up 30% or $649 million, which Microsoft says was driven mainly by third-party, first-party, and Game Pass -- essentially everything but hardware, which is both unsurprising due to it being the final quarter before the next console generation but also notable due to Microsoft's explicit mention of a 49% year-over-year rise in hardware revenue last quarter.
In fact, per Microsoft's 10-Q form filed shortly after the results, Xbox content and services revenue drove an increase in overall gaming revenue, but was offset by a 27% drop in hardware revenue.
It is worth pointing out while Xbox Series S and X pre-orders opened just prior to the close of the quarter, the sales have not yet been completed and thus would not be factored into revenue calculations until next quarter.
Gaming revenue grew $550 million, or 22%, year-over-year, which when calculated using numbers from the company's 10-Q for the previous year brings total gaming revenue for the quarter to approximately $3.1 billion.
Overall, Microsoft saw revenue of $37.2 billion, up 12% year-over-year, and net income of $13.9 billion, up 30% year-over-year.
Update:: Added slight clarifications on the revenue increases year-over-year based on Microsoft's 10-Q form.
Update: On today's call with investors, CFO Amy Hood said that the company's projections for Q2 2021 included revenue growth in gaming in the high 20% range, and "very strong demand following the launch" of Xbox Series S and X "driving supply-constrained hardware revenue growth" of approximately 40%.
She added that the company anticipates a negative gross margin impact in console sales as Microsoft invests in the long-term growth of the hardware.
Finally, she noted that this outlook does not include projections for ZeniMax, as the deal is not expected to close until the second half of fiscal 2021.