Metro Exodus on Epic Store outsells its predecessor on Steam -- but what does that tell us?
"It's about the game, and not the store you sell on," suggests Epic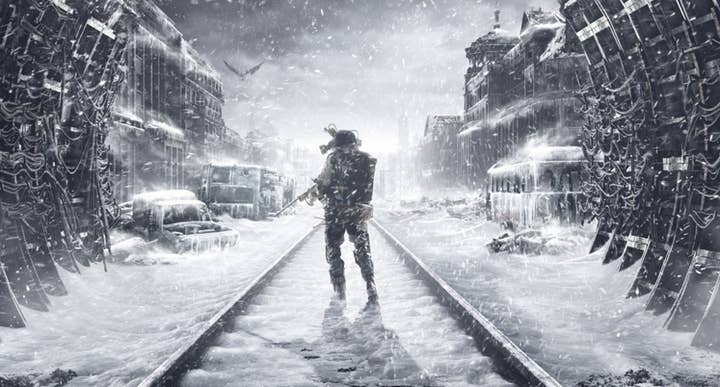 Deep Silver's Metro Exodus sold 2.5 times as many copies on the Epic Games Store during its launch window than its predecessor, Metro: Last Light, managed on Steam.
The numbers were revealed by head of store Steve Allison, who said it proves that, "it's really about the games, not the store you sell on."
"We're super stoked to see this result, and one thing we can say for certain is Epic Games Store is sure to make many hundreds of millions of dollars for our development partners this year," Allison said.
The implication from Epic is that Steam's huge and active userbase isn't nearly as important as some might think. When you consider that Epic offers far more favourable commercial terms -- it takes a 12% revenue cut versus Steam's 30% -- then switching from Steam to the Epic Store may not be quite as risky as it first appears.
However, Allison was right when he said it is about the game, and Metro Exodus is a far bigger play in the franchise compared to its predecessor. It had a bigger budget, a bigger marketing campaign, and it received high-profile spots during E3 press conferences.
It was a significantly more ambitious release than previous Metro titles, and so it would be expected to sell better. Indeed, the game posted bigger sales numbers physically, which is a rare occurrence in the current market.
It's reassuring that the Epic Games Store wasn't prohibitive in Deep Silver's efforts to grow the franchise's audience, but equally, we do not know how well the game would have sold on Steam had it been released there. Would it have still sold 2.5 times more than its predecessor? Could it have been ten times more? We don't know.
Equally, Metro Exodus was a AAA release in many regards. It boasted a decent marketing campaign and had an excited following of fans. The real test would come from a new IP, or even an indie release. How do those games perform on the Epic Store versus Steam? Does the smaller number of competitor titles (and therefore easier discoverability) offset the reduction in active users?
We ultimately don't know. It's reassuring that developers are having success on the Epic Games Store, and there's clearly a growing number of engaged users. Epic has been promoting a free game every two weeks; the first one (Subnautica) was downloaded more than 4.5 million times, and the second game (Slime Rancher) is on course to beat that. It's certainly pulling in a decent number of players.
But outside of those reassuring growth numbers, the data remains inconclusive as to whether developers are better off with Epic over Valve.