Men are a growth market on mobile, says Innospark
Korean studio sees "male-oriented, competitive games" as space for gains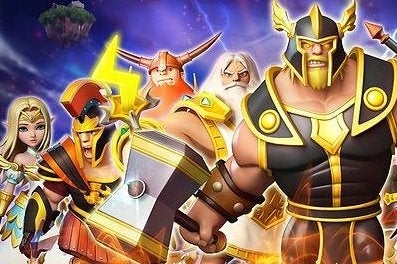 Finding the blue ocean, or whatever fragment of it remains unsullied, has never been more important, particularly in mobile. The most obvious side effect of the democratisation of development is proliferation of product, as anyone who uses any app store is unavoidably shown. Markets move faster than ever, user acquisition costs rocket, genres flood, yesterday's gold rush becomes today's burst bubble.
Jae Chan Shin, CEO and co-founder of Korean studio Innospark, founded the business on casual mobile titles. Games like Dragon Friends have brought great success to the firm, but now, with bigger plans on the horizon, his team is focused on a return to a more familiar audience: competitive males.
"Our decision was influenced by a few different factors," Shin tells me. "It's definitely becoming more challenging to acquire users in a maturing and growing mobile market. This is one of the reasons we are going with a mid-core title in Hero Sky, since, speaking frankly, games of this sort have shown the ability to garner high ARPU even with a customer base that isn't necessarily enormous. So, in a way, our new direction helps us partially mitigate the challenge of widespread discovery and adoption.
"Also, we should mention that sticking with casual games like our previous title, Dragon Friends: Green Witch, might not have been a bad choice if we planned to limit ourselves to mobile. However, we're also looking at a bigger picture, and actively investigating opportunities to bring our games to multiple formats, not just mobile. PC is one area we're looking into, for instance."
"Higher-level users in Dragon Friends tend to stick around longer, but Hero Sky players seem to monetise better at lower levels"
It's not that there aren't any PvP mobile titles aimed at men. Clash of Clans is a hugely popular example, and it's no insult to Innospark to say that Supercell's game has clearly influenced Hero Sky. But Shin still sees an opportunity in the market, particularly with Dragon Friends capably serving a different audience.
"Comparing the performance of both titles against other global mobile games, we feel that retention rates for both are very good. In terms of contrasting our two titles, we've found that, at present, Dragon Friends seems to enjoy a higher retention rate than Hero Sky, though that's probably due at least in part to the games' relative ages - we launched Hero Sky a few months ago, while we launched Dragon Friends last year. We've found that higher-level users in Dragon Friends tend to stick around longer, but Hero Sky players seem to monetize better at lower levels. So one of our current areas of focus is increasing Hero Sky's retention rates, possibly by looking for ways to remove any friction from our competitive player-versus-player modes.
"There was a time where the most successful games on mobile were casual, single-player titles, and while there's absolutely still a market for such games we've seen enormous growth in more male-oriented, competitive games like Hero Sky. Competitive, mid-core games seem to monetise in a different way than casual titles. There actually seem to be opportunities to monetise more male-focused, mid-core titles better, but in order to do so we need to update our game more quickly and make sure to provide high-quality 'end game' content for veteran players. These high-level players are likely to rapidly consume new in-game content."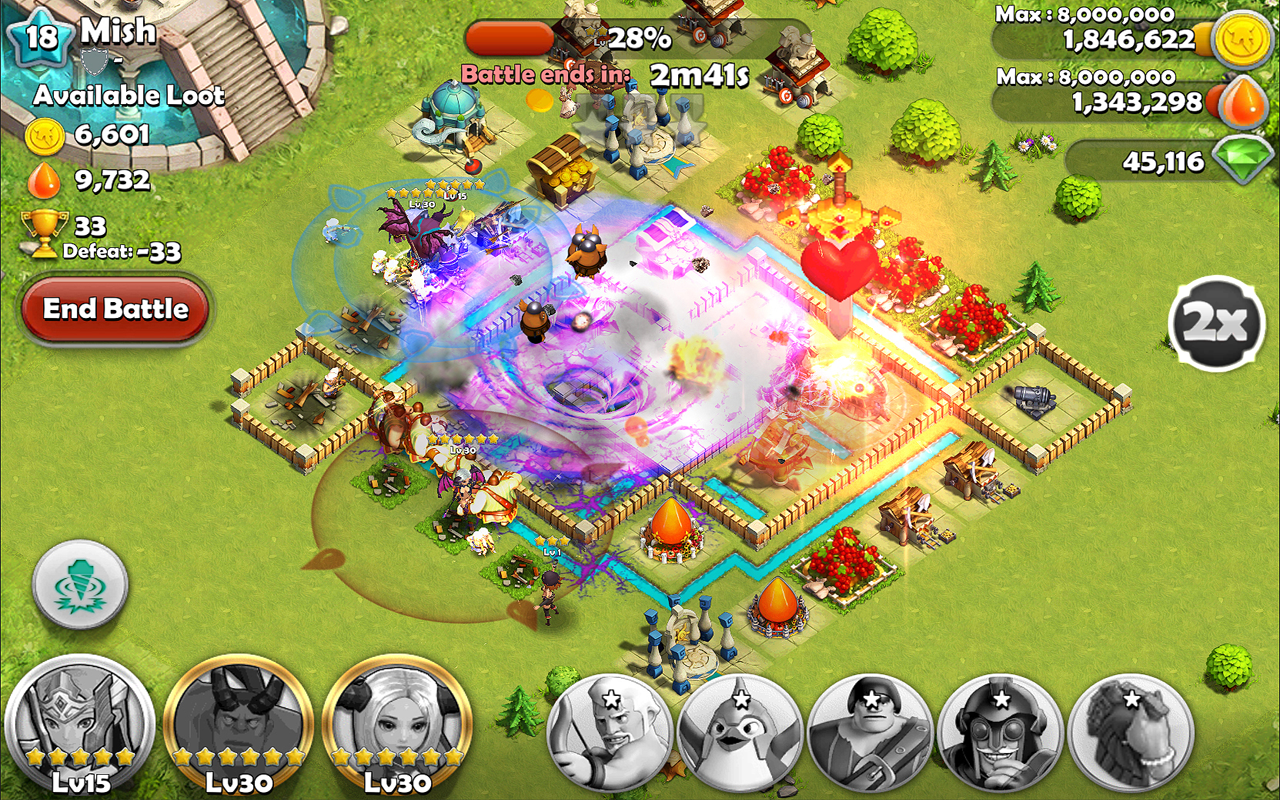 Tellingly, Hero Sky was also designed from the ground up for a global market, using mythological influences from cultures around the world. By eschewing the sometimes insular approach of other Korean companies, Innospark says it's saved time on adapting a local game to other territories. Shin believes it's paying off, too, with a 35 per cent share of the game's market going to Asia, 35 per cent to Europe and the US and the final third coming from elsewhere. Plus, he doesn't see the underlying economies of each continent as that different.
"From our experience, acquisition costs are somewhat higher in Western markets than in Asia, but we expected ARPU from highly engaged users to be comparable, and significantly high for both regions if we do our job right and make a game that players want to come back to. In Asian countries such as Korea and Japan, we've noticed there can be similar trends to free-to-play in the West, namely that in some cases most of the revenue can come from a minority of users.
"Discoverability is a challenge in all markets. It's a bit different in South Korea because there are alternate avenues for discovery, such as embedded placement in popular messaging apps like KakaoTalk. Here in Korea, we feel it's important to focus on handling one or two channels like KakaoTalk, and possibly exploring physical advertisements in major cities to help new users discover our games. In contrast, there are so many more channels and media to handle for discoverability for global markets."