Meet the indie publisher that offers Diablo's creator as an executive producer
Skystone Games' David Brevik and Bill Wang discuss their product strategy and reveal their first two games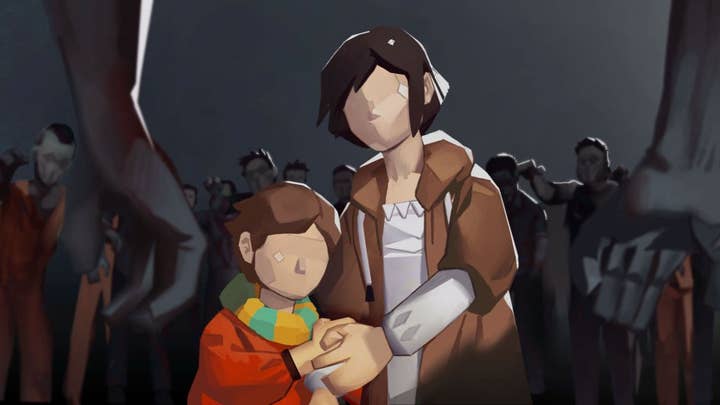 Skystone Games is a new indie publisher formed by industry veterans who want to put the developer first. It offers funding, marketing, PR, platform relations and product management for mid-sized games created by independent teams.
So far it sounds like a typical GamesIndustry.biz story, but there is a twist. Skystone Games was founded by former Blizzard exec and Diablo creator David Brevik, and he is offering himself up as an executive producer on the games that it signs.
"I thought that here is an opportunity to make a next-gen publisher that has the capability to supply not just publishing services that exist at traditional publishers, but take it to the next level where I am going to get involved," Brevik tells GamesIndustry.biz. "I'd become an executive producer, let's say, on the different titles. I will give development feedback, which is a different kind of publishing model to what has existed in the past."
"We know how to take a game from a 75 Metacritic score to an 85 or 90. That's what we can do for our developers"

Bill Wang, Skystone Games
Skystone Games is formed from the team that ran Giant Games, the US subsidiary of the Shanghai-based Giant Network Group. Bill Wang is the CEO of Skystone, and was previously vice president and general manager at Perfect World, as well as CEO of Giant Games. Brevik will be Skystone's president. He is best known for leading Blizzard North and creating the first Diablo, but he's also held senior roles at Gazillion and Flagship Studios, and is currently the head of his own indie studio, Greybeard.
The two certainly have pedigree, but they find themselves launching into a highly competitive field.
"There are a lot of publishers in the market," Wang acknowledges. "As you know, David is a legend. He is one of the best developers in the industry as the founder of Diablo. For my career, I have been working with developers for the past 12 years. I have worked with great developers like the Torchlight developer Runic, Subnautica developer Unknown Worlds, and Rebel Galaxy developer Double Damage.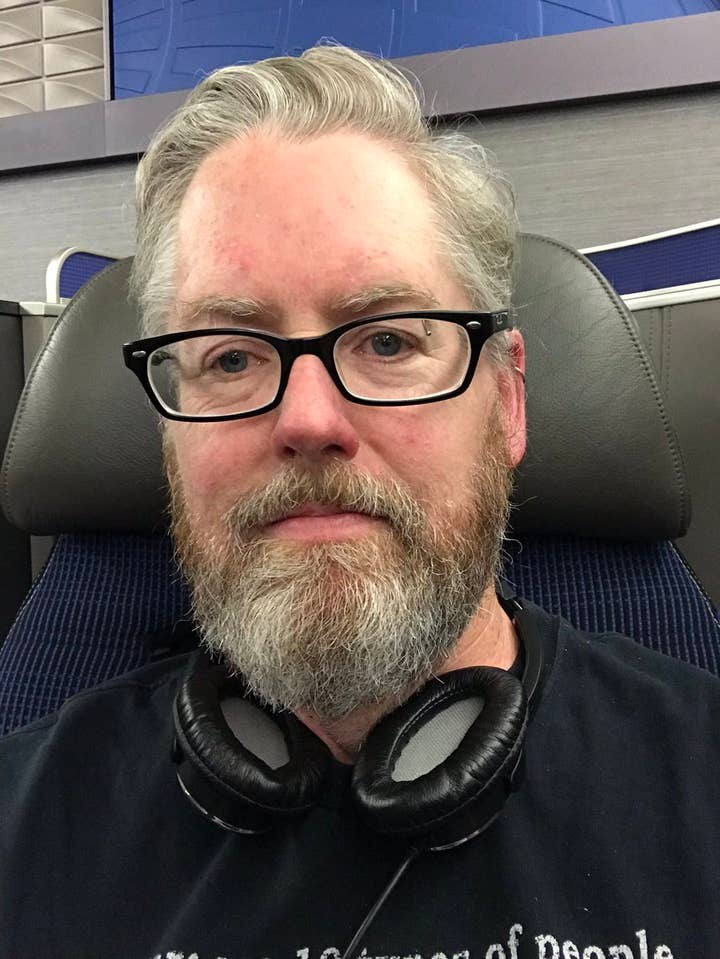 "Many publishers are in it for themselves, right? They want to make money. Our approach is to help the developer. As you know today, over 1,000 titles are released every week and it's very hard for a developer to get any attention. Also, many developers don't know how to create a community and how to market their title. They also need creative guidance. Skystone will help.
"We will provide the publisher services and we will provide financial support as well. The addition we have is the creative guidance. We think that is our secret weapon. We know how to make things fun, how to improve things and give it that final polish. We know how to take a game from a 75 Metacritic score to an 85 or 90. That's what we can do for our developers."
Brevik is part of that, as are plans to create an environment where developers can "share know-how and best practices across projects." As part of today's reveal, Skystone has announced its first two projects: Vanimals' Undying, a zombie survival game which is set for PC, console and mobile; and Coffeenauts' Spaceline Crew, a co-op family action game being created for PC and console.
"We focus on talent and the core team, and not one or two specific genres," Wang explains. "Now, if you have a very interesting hyper-casual game for publishing, we'll probably say no, because that's not what we know. But we don't care about genre, we don't care about business model, we only care about talent."
"Making a great game isn't enough anymore. That's the minimum bar to hit before you can attempt to get noticed"

David Brevik, Skystone Games
Brevik continues: "There is a bunch of different publishers that are out there doing it well. A lot of times they have a particular niche that they're filling. Like Devolver with their retro action games, or 11bit with their games that have meaning. Those things are great, but in some ways those are very limiting. I think that maybe as a consumer it's a good thing that they know they can go to Devolver for a certain experience, but we want to be more diversified.
"We're looking for fun games and talent, and developers that we can make long-term partnerships with. Obviously, I can provide the best feedback in RPGs more than anything, but I play a giant variety of games. My wife is a variety streamer, so we're playing all sorts of stuff all the time. I can give a lot of valuable input on a lot of different subjects."
Of course, there's only one David Brevik. So does that mean there's a hard limit on how many games that Skystone is able to publish?
"There is obviously going to be somewhat a limit," Brevik admits. "But I actually think I can help out and give feedback pretty rapidly. We're going to focus on just a few core titles for the first couple of years. We are going to have a limited number of things we can publish, and we're not going to try and go out and publish everything. We are going to limit ourselves to four or five titles for the first year or two -- something like that. That's so we can slowly grow this business and we can all get into a groove about how to provide the best help to developers."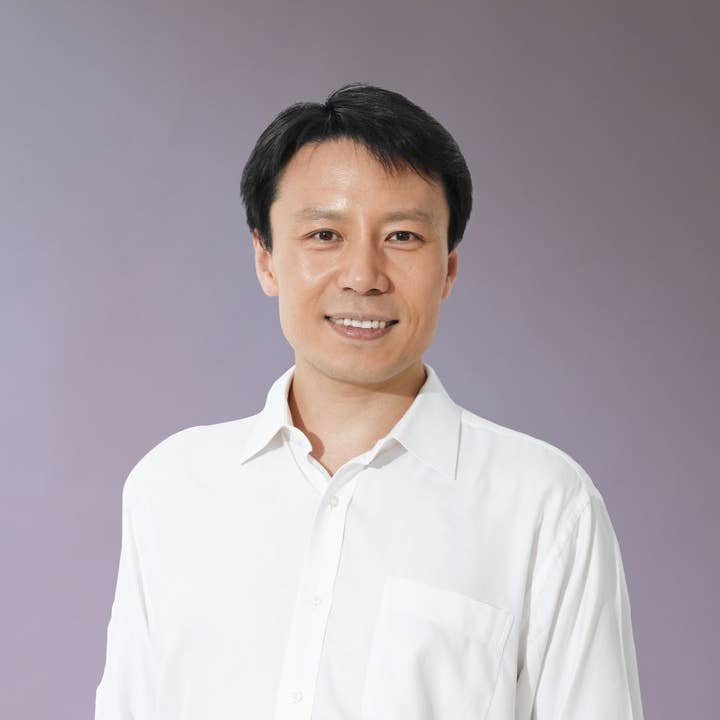 Skystone hopes to work on some big projects in time, but to begin with the focus is very much on "triple-I games, or whatever you like to call them." Wang says the aim is to be IP-focused and establish long-term developer relationships, but does that mean the studios may have to be prepared to give up part, or all, of their IP?
"They don't have to," Brevik says. "At the same time, that is something we are definitely interested in. We are looking to find good developers and we want to make long-term partnerships with these people. So ideally, we want to get in there and fund a project, start working together, and if they mesh well with us, we can do some longer-term investment in the developer and create a long-term relationship. That's what we're most interested in."
Much of what Skystone offers is very typical of most indie publishers, but unlike some publishing startups, they do have a track record. The team launched action RPG Pascal's Wager on Apple's App Store earlier this year. The graphically impressive smartphone game is notable for being featured during the iPhone 11 reveal in September last year.
Yet beyond all that, the key point-of-difference that Skystone wants to highlight is its desire to turn good games into great ones. It's about making better games, not just more successful ones.
"When there are 50-plus games a day coming out on Steam -- you're gone in a second," Brevik concludes. "You are on the selling list for like 20 minutes, at best. That is your opportunity. It used to be that you make a great game and people will talk about it, word of mouth happens, and everybody buys it. There's so much content now, there is so many games, that even making a great game isn't enough anymore. That's the minimum bar that you have to hit before you can even attempt to get noticed.
"For us, driving a bunch of marketing and helping developers get exposure, as well as help make sure that that quality bar is met, is kind-of the next-generation of publisher that we're trying to make."