Meet the app specialist that can boost your mobile games organic traffic
Lab Cave discuss how looking after your keywords can help get your app discovered
ASO (App Store Optimization) has changed alongside the app stores. Techniques and strategies are constantly being improved and professionals are dedicating themselves, full-time, to accomplish a good ASO strategy.
This is because the mobile industry is growing, more revenue is being made and as such the space is more crowded and more competitive. To put it in perspective, there are companies like IGG (I Got Games), which has earned $441m in revenue from Lords Mobile in 2018. Or King, which in the same year grossed $541m with Candy Crush.
Through On and Off-Metadata optimization and A/B tests, ASO's efforts are dedicated to working out the best keywords to improve the chances of being discovered among 2 million Apps in the App Store and 2.1 million in Google Play, and the likelihood of someone visiting the App Page and finally downloading the app. Keyword research is a big part of this process and involves actions such as: finding the right keywords for each of your top countries, understanding user behavior to choose keywords that may be useful and even analyze your reviews to uncover some keywords that might not be that obvious.
From an in-house perspective of how the market is performing and evolving, Lab Cave, a Mobile Growth Company based in Madrid, has an extensive first-hand experience.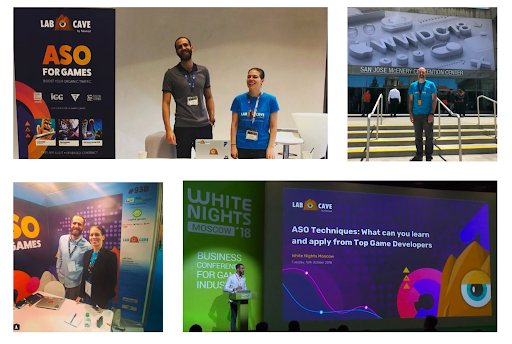 "We attended almost every major event in the mobile industry last year, like the Game Developers Conference, Nordic Game, multiple Casual Connects, GStar, and even the Apple Worldwide Developers Conference, just to mention a few," says Jami Wardman, Senior Business Development at Lab Cave. "Being present at these events, we can see the increasing demand of companies that seek to grow the visibility and revenue of their apps. Many still do not have a clear idea of how to boost the potential of their respective apps beyond the traditional strategies - like paid User Acquisition campaigns - and it has been gratifying to be able to contact them to explain the service we offer."
It was also in the last year that Lab Cave's made the decision to reorient the core business of the company from "game developers" to a "mobile growth service" for apps. The decision came, says Lab Cave COO, Jesús Martínez, after noticing an exponential growth in organic traffic in their own Apps when implementing internally developed ASO strategies and tools. With over 700 apps launched, Lab Cave achieved 250 million organic downloads without any paid acquisition campaigns. In this same year, Lab Cave closed more than 25 deals from gaming and non-gaming apps interested in its ASO services.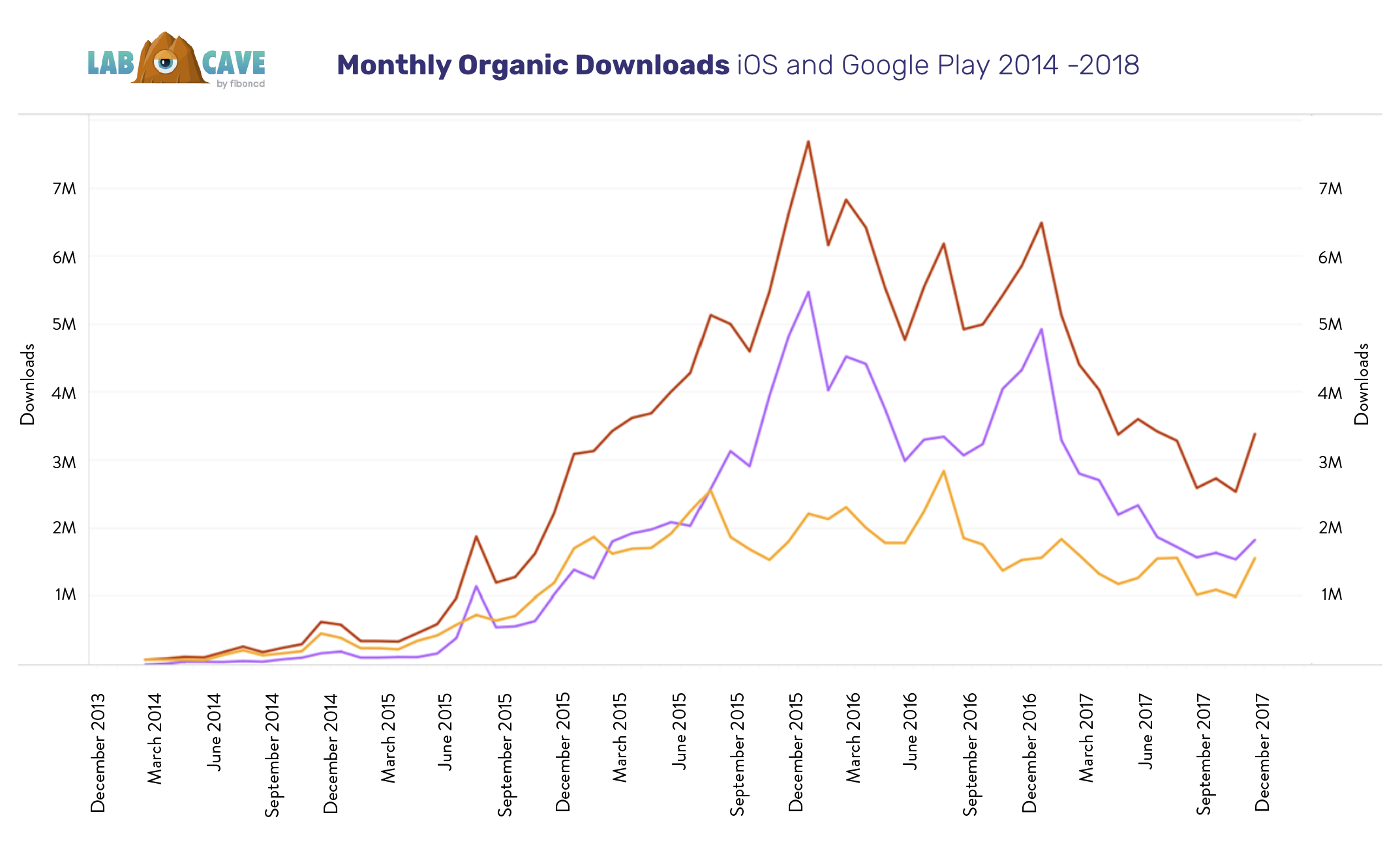 According to Lab Cave, even though ASO has existed since both the App Store and Google Play first appeared there are still many companies that are unaware of it or have a very basic understanding of how it works.
"It was not long ago that I learned about the power of ASO. Millions of dollars could be saved"

Lab Cave CMO Enric Pedró via TechCrunch.
Enric has been working in the mobile industry for the past eight years and says that there is a clear lack of knowledge about the potential of ASO, this has been a particular challenge for Lab Cave. The effort to educate prospective partners and clarify aspects that involve ASO are the most important tasks to make a collaboration possible.
To do this in the most transparent way possible, Lab Cave has decided to offer a free ASO audit: this audit takes approximately 20 hours of Lab Cave specialists' work collecting and analyzing data to showcase what can be optimized in an app.
It's hard work, but it has proven to be valuable since it enables them to present a forecast on what additional organic traffic a good ASO strategy can bring to the app. In addition, Lab Cave also offers a trial period of its services that are based on a KPI model. This model is based on the percentage of organic installs achieved, which literally translates to "payment by results achieved" - one more way to instill confidence and showcase the expertise that Lab Cave has when it comes to organic traffic optimization.
Each year the importance of ASO in the mobile apps ecosystem is becoming more and more clear, either by the growth of the revenue generated in this industry or by the increasingly fierce competition. In an environment where there are many actors selling smoke and mirrors, there is a clear need to showcase that the right actions are being made and Lab Cave is setting the standards on metadata research, analysis, A/B testing and reporting, while always aiming for transparency and gaining customer confidence.
About Lab Cave
Lab Cave is a Mobile Growth Company that provides ASO and Mediation services for Gaming and Non-Gaming Apps. It's part of Fibonad Group, the largest Spanish digital advertising group offering Branding, Performance and Publishing services. Learn more about us on our website https://labcavegames.com/