Media Create: Nintendo begins 2019 strong in Japan
Super Smash Bros., Mario Party, and Pokemon aid sale of nearly 200k Switches in Japan for the first week of the year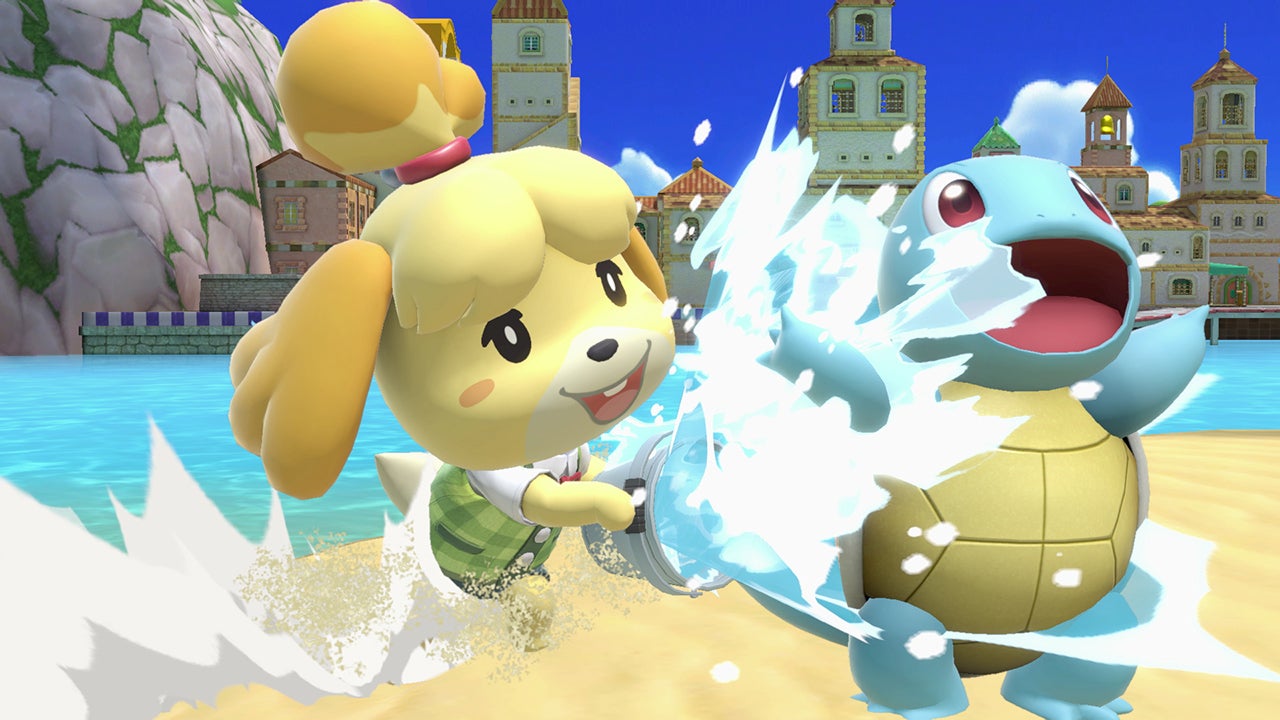 Nintendo's comfortable spot on Japan's sales charts wasn't going to be threatened by anything anytime soon, much less coming off a strong holiday for the company and a major release like Super Smash Bros. Ultimate.
That's reflected in the latest Media Create sales charts, where Super Smash Bros quite handily smashes every other software release and. Alongside its fellow first-party Nintendo brethren as well as Pokemon and Dragon Quest Builders 2, the title and its bundles helped net Nintendo nearly 200,000 unit sales of Switch hardware.
Aside from the absolute Nintendo dominance at the top of the chart, it's worth taking a look at GO VACATION, which launched in the country on December 27 and seems to be doing well enough as an effective remake of a 2011 Wii game.
In addition, it's interesting to see Dragon Quest Builders 2 garnering nearly as much popularity on the PS4 as it has on the Switch. Combined sales on both platforms would put Dragon Quest Builders 2 above Pokemon Let's Go! on the charts, though not quite at the level of Super Mario Party.
Finally, we see Sega's Yakuza spin-off Judgement, which launched in Japan on the 13th and is still sitting steadily at #10 on PS4.
The top 10 software sellers for the week of December 31, 2018 - January 6, 2019 are shown below, along with hardware sales. The remainder of the chart can be viewed through Media Create.
Japanese Hardware Sales December 31, 2018 - January 6, 2019
| Platform | Sales |
| --- | --- |
| Nintendo Switch | 199,982 |
| PS4 | 87,669 |
| PS4 Pro | 29,513 |
| New 2DS LL | 22,645 |
| PS Vita | 4,138 |
| New 3DS LL | 3,281 |
| 2DS | 557 |
| Xbox One X | 102 |
| Xbox One | 53 |
Japanese Software Sales December 31, 2018 - January 6, 2019
| Rank | Title | Platform | Units Sold |
| --- | --- | --- | --- |
| 1 | Super Smash Bros. Ultimate* | Nintendo Switch | 258,974 |
| 2 | Super Mario Party* | Nintendo Switch | 95,102 |
| 3 | Pokemon: Let's Go Pikachu!/Eevee!* | Nintendo Switch | 68,308 |
| 4 | Mario Kart 8 Deluxe | Nintendo Switch | 55,758 |
| 5 | Dragon Quest Builders 2 | Nintendo Switch | 46,176 |
| 6 | Splatoon 2* | Nintendo Switch | 43,033 |
| 7 | Minecraft* | Nintendo Switch | 42,845 |
| 8 | Dragon Quest Builders 2 | PlayStation 4 | 38,969 |
| 9 | GO VACATION | Nintendo Switch | 21,826 |
| 10 | Judgement | PlayStation 4 | 20,018 |
*Denotes that sales include hardware/controller bundles