Mass Effect 3 takes clear UK #1 despite absence from GAME
Sales of Sci-fi trilogy's conclusion may be affected, but chart position is not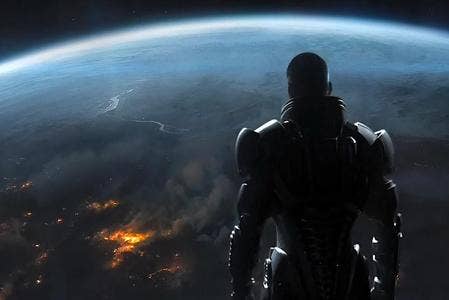 Mass Effect 3 has taken number one in the UK software chart, despite not being stocked on the shelves of GAME.
Whilst its absence from the stores of the country's largest specialist games retailer has clearly not been beneficial, sales figures seen by GamesIndustry International indicate that the title has had a very healthy release period nonetheless.
EA also takes second place, with last week's number one, SSX, slipping one place to make room for Mass Effect. The publisher also holds fourth with FIFA 12 and sixth with The Sims 3: Showtime.
Capcom also has a top-ten entry with crossover beat-'em-up Street Fighter X Tekken in third. Unit 13 is the highest-charting Vita title, reaching fifteenth on its week of release.
All chart data is courtesy of GfK Chart-Track.
| Last Week | This Week | Title |
| --- | --- | --- |
| New entry | 1 | Mass Effect 3 |
| 1 | 2 | SSX |
| New Entry | 3 | Street Fighter X Tekken |
| 2 | 4 | FIFA 12 |
| 3 | 5 | Mario Party 9 |
| New Entry | 6 | The Sims 3: Showtime |
| 5 | 7 | Mario & Sonic London 2012 Olympic Games |
| 7 | 8 | Modern Warfare 3 |
| 9 | 9 | Assassin's Creed: Revelations |
| 14 | 10 | Zumba Fitness |
| 16 | 11 | Rayman Origins |
| 10 | 12 | Battlefield 3 |
| 13 | 13 | The Elder Scrolls V: Skyrim |
| 17 | 14 | Just Dance 3 |
| New Entry | 15 | Unit 13 |
| 4 | 16 | Uncharted: Golden Abyss |
| 6 | 17 | UFC Undisputed 3 |
| 12 | 18 | Batman: Arkham City |
| 18 | 19 | Saint's Row: The Third |
| 20 | 20 | Rage |