Masahiro Sakurai: Glut of franchises and remakes at an unnatural level
Kirby creator questions industry's appetite for remakes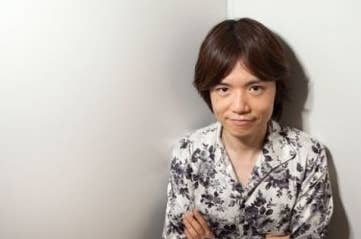 Masahiro Sakurai, director of software development for Sora Limited and creator of the Kirby character, has questioned the trend for sequels and reboots in a recent article.
"Is there any industry that relies so much on reusing and reusing their old titles as much as video games?" he wrote in Famitsu, translated by Polygon.
"Compared to other media like movies, dramas, animation, novels and comics, the glut of franchises and remakes is at an unnatural level."
He was speaking as a judge of the annual Japan Game Awards, and saw his role as promoting alternatives to the successful, AAA franchises.
"Good games attract fans, and if you have fans, you have an advantage. You try to use that to make the title something bigger, but that doesn't mean it's okay to give up on innovation. Popular, well-made games deserve praise, but titles that have some kind of unique creative spark to them also need to be praised in this way."
This year the Game Designers' Award was bestowed on SCE Santa Monica title The Unfinished Swan.