Marmalade names Harvey Elliott its new CEO
Former EA Bright Light VP will take over from Niall Murphy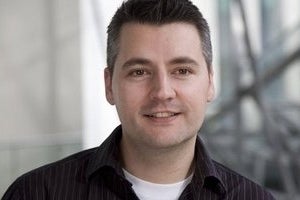 Former EA Bright Light VP Harvey Elliott has been promoted to CEO of Marmalade, less than a year after joining the company as COO.
Elliott will take over from Niall Murphy, who will remain at the company as an investor and advisor. As CEO, Elliott will be responsible for the four pillars of Marmalade's business: the Marmalade SDK, software services for external clients, and its development and publishing divisions.
"I'm thrilled to be taking on a broader role in guiding Marmalade through the next exciting period of growth. Niall has been a great leader for Marmalade over the past 3 years and I look forward to building on the excellent foundations that he has put in place," Elliott said in a statement.
"With so many emergent platforms in the mobile, tablet and TV markets, and great innovations from the established leaders, the Marmalade solution becomes more and more compelling for developers."