Markus "Notch" Persson to receive BAFTA Special Award
Minecraft creator to be honoured for his contribution to games in ceremony on March 16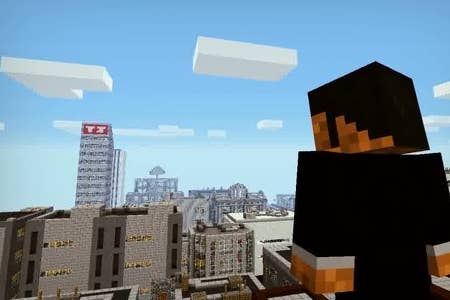 Markus "Notch" Persson, the designer of indie sensation Minecraft, will receive the Special Award at this year's GAME British Academy Video Games Awards.
BAFTA's Special Award is reserved for individuals who make an outstanding creative contribution to their industry. The ceremony will take place on March 16 at the Hilton Hotel on Park Lane in London.
"I've always considered the BAFTA Awards to be one of the most prestigious awards one can receive, and I was very happy when it expanded to cover video games in 1998," said Persson in a statement.
"When I first heard that I would receive a BAFTA Special Award, I was blown away and deeply humbled. Going to London to accept this award is going to be a very positive and interesting experience that I'm very much looking forward to."
The alpha build of Minecraft was first released in May 2009. Over the next two years Mojang consistently evolved and improved the game until its final release in November last year. To date, Minecraft has attracted 16 million registered users, and now generates around $160,000 in revenue every day.
"Markus is an inspiration for all games developers and this Award reflects the determination and innovation that he continues to show to both the developer community and to gamers worldwide," said Ray Maguire, chairman of the BAFTA Video Games Committee.
"We are thrilled that he will accept this Award and are excited to see what new developments he will introduce to the industry in years to come."