Mario has the most fans in the US, but Call of Duty ranks higher for most people
Over 44% of Americans are fans of Nintendo's mascot, but 26% put Activision's shooter in their Top Five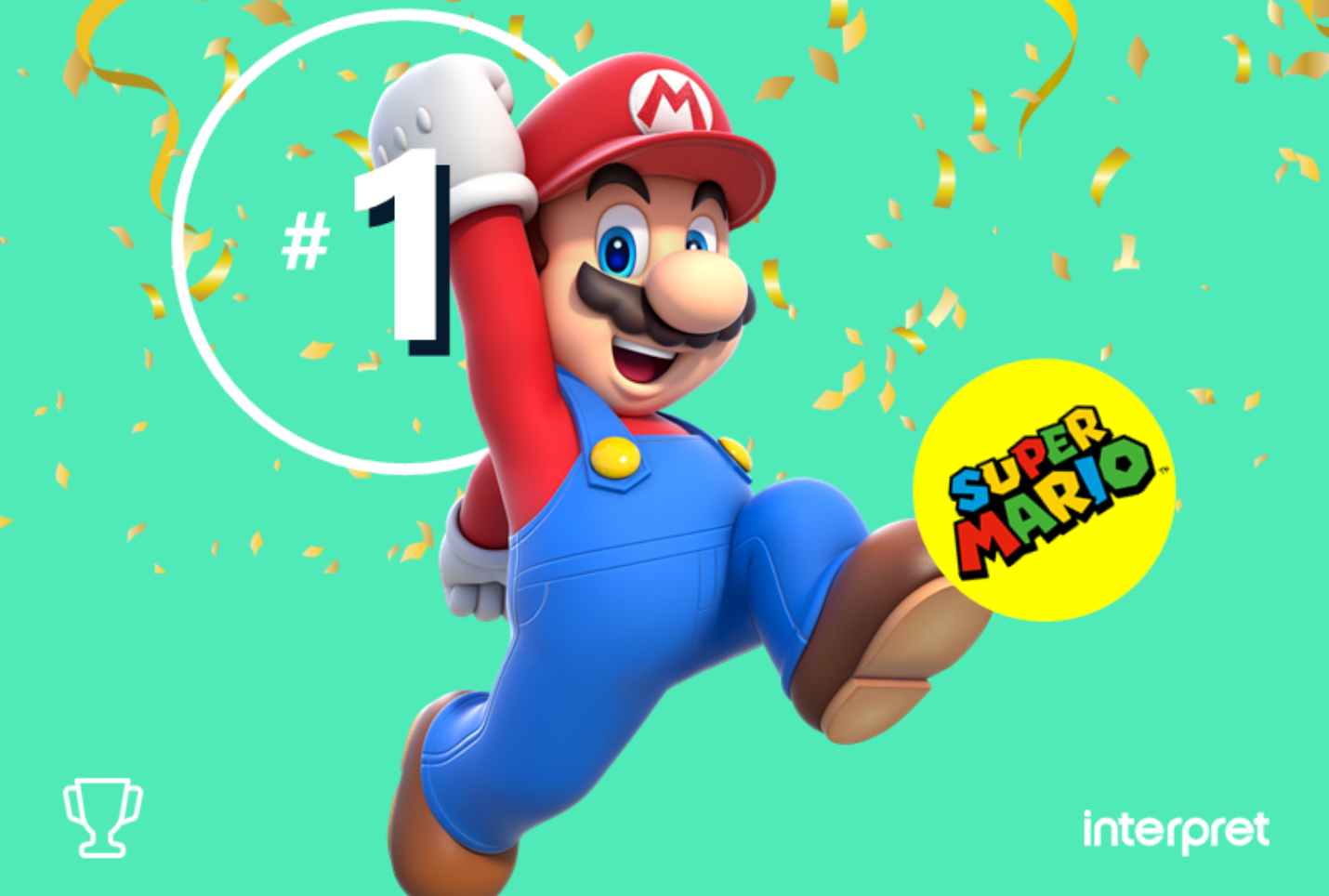 Interpret has released its breakdown of the most entertainment brands for 2019 and Mario comes out on top in terms of video games.
The company surveyed 8,893 Americans, and 44% declared themselves to be fans of gaming's most famous plumber, making the Super Mario series the No.1 video game brand of the year.
Nintendo's flagship IP beat Candy Crush (31%) and Resident Evil (30%), with the rest of the Top Ten including (in descending order) Tomb Raider, Sonic The Hedgehog, Grand Theft Auto, Pokémon, Zelda, Call of Duty and Angry Birds.
That means Nintendo holds three of the most popular games brands in the US.
Mario's success will partly be down to long-running loyalty, but there have been plenty of new outings for him in 2019, including Super Mario Maker 2, New Super Mario Bros U Deluxe, Mario Kart Tour, and Dr Mario World -- plus, technically, Luigi's Mansion is based on the Mario franchise.
Interpret also released the top brands based on the most fanatics, i.e. the most people that put a given brand in their Top Five.
In this ranking, Call of Duty just managed to beat Fortnite and Grand Theft Auto to the top spot, with 26% of Americans placing it among their favourite brands. Both Epic's battle royale and Rockstar's long-running action series were in 25% of Amercians' top fives.
The other top brands with the most fanatics were (again, in descending order) Candy Crush, Minecraft, Pokémon, Super Mario, Elder Scrolls, Zelda and NBA 2K.