Mario games shine and Yakuza re-enters Top 40 | UK boxed charts
Super Mario 3D All-Stars holds No.1 for a fourth straight week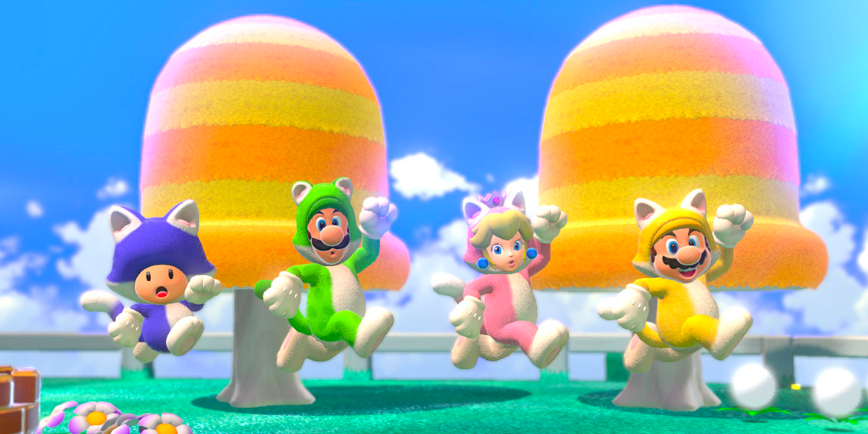 It was another strong week for Nintendo in the UK this week, and in particular for its iconic mascot.
Super Mario 3D World + Bowser's Fury is the best-selling boxed game in the UK for a fourth straight week, holding No.1 despite an 18% drop in sales. Meanwhile, other Mario titles in the charts enjoyed a sales uptick.
Mario Kart 8: Deluxe is up to No.4 from No.6 following a 7% sales increase. Meanwhile, Super Mario 3D All-Stars re-enters the Top Ten at No.6 after a 36% sales uptick. The Mario collection was created to mark the 35th anniversary of Super Mario Bros, and it is being discontinued at the end of the month (including the digital version). Nintendo spent the week reminding fans that the games will be removed from sale, which may explain some of the boost.
A little further down, Super Mario Odyssey has moved from No.17 to No.13 after a 5% sales increase.
It was a strong week for Nintendo overall. Six of the boxed Top Ten were Nintendo Switch games, and they all increased in sales week-on-week. The biggest riser was Animal Crossing: New Horizons, which rose from No.7 to No.3 after a 40% sales boost. Animal Crossing saw an update this week featuring items and clothing from the Mario series.
There were no new releases in the charts, although Yakuza: Like A Dragon returns to the Top 40 at No.35 following the release of the PS5 version.
Elsewhere, Spider-Man: Miles Morales holds No.2 after a slight 19% drop in sales, which suggests PS5 stock is still coming in strongly in the UK. However, PS4 hit The Last of Us Part 2 drops from No.3 to No.11. The game had re-entered the charts last week following price discounting.
Last week's new releases dropped heavily week-on-week. New Switch RPG Bravely Default 2 drops from No.11 to No.33 following a 74% sales drop. Meanwhile, Persona 5 Strikers, which debuted at No.5 last week, has disappeared from the boxed charts altogether.
This data only counts physical game sales.
Here is the GfK Top Ten for the week ending March 6th:
| Last Week | This Week | Title |
| --- | --- | --- |
| 1 | 1 | Super Mario 3D World + Bowser's Fury |
| 2 | 2 | Spider-Man: Miles Morales |
| 7 | 3 | Animal Crossing: New Horizons |
| 6 | 4 | Mario Kart 8: Deluxe |
| 8 | 5 | Call of Duty: Black Ops Cold War |
| 13 | 6 | Super Mario 3D All-Stars |
| 9 | 7 | Grand Theft Auto 5 |
| 10 | 8 | Minecraft (Switch) |
| 14 | 9 | Ring Fit Adventure |
| 12 | 10 | Assassin's Creed Valhalla |