Mario closes out Rio Olympics
Japanese prime minister dresses as Nintendo mascot for hand-off to promote 2020 Tokyo Olympics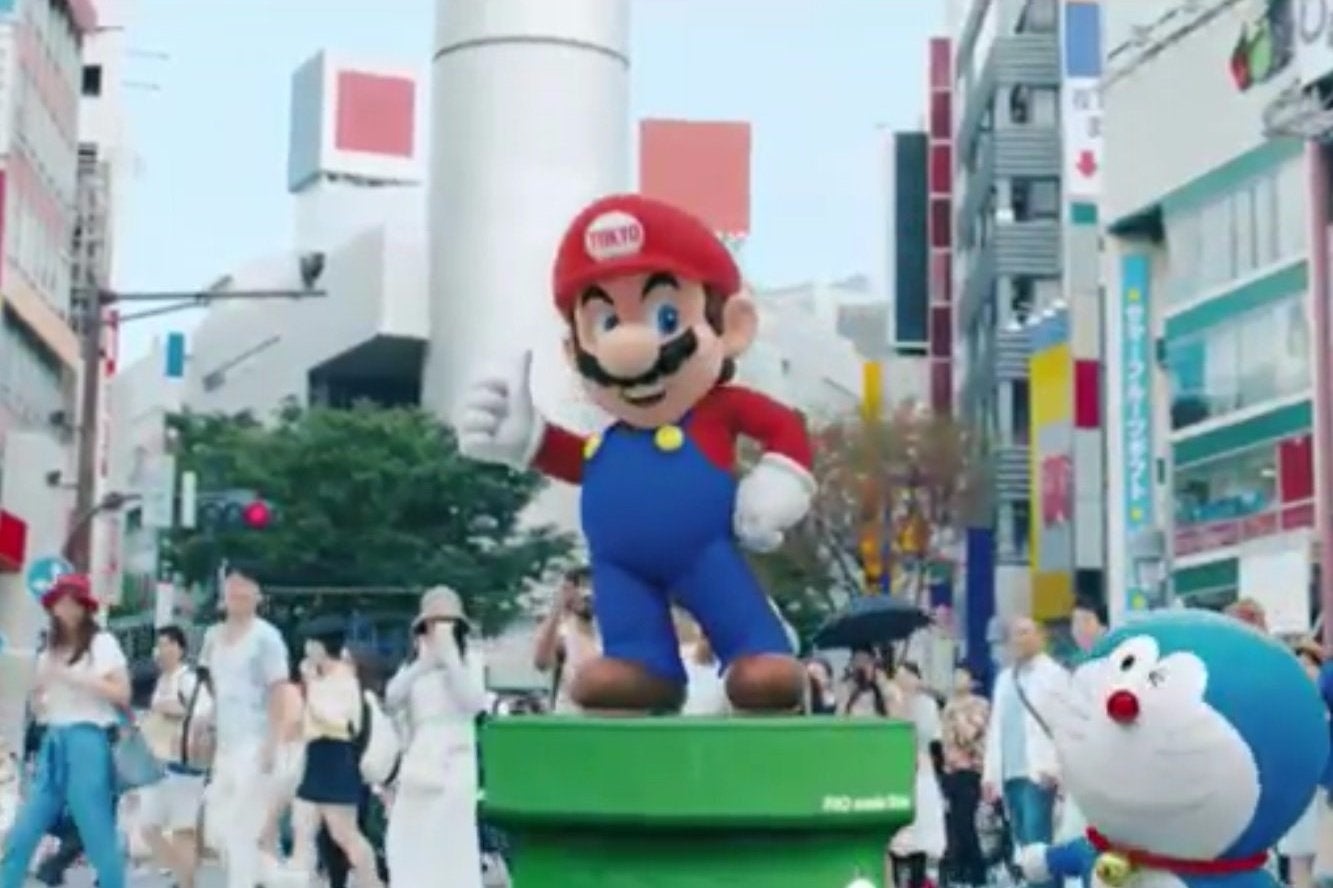 Yesterday's closing ceremonies for the 2016 Olympic Games gave yet another indication as to just how much weight Nintendo's stable of characters has around the world. A segment of the closing ceremonies meant to hand-off the Games from 2016 host city Rio de Janeiro to 2020 host Tokyo was built around Nintendo's iconic mascot, Mario.
A video clip during the segment showed Japanese Prime Minister Shinzo Abe stuck in Tokyo traffic and looking at his watch, fearing he would not make it to Rio in time for the closing ceremony. He donned a red plumber's cap and transformed into a 3D animated Mario, who quickly jumped out of the car and (with the help of another icon of Japanese pop culture, Doraemon) entered a warp pipe and tunneled through the earth to Rio, where Abe emerged from the other side of the pipe in the middle of the stadium, removing his Mario cap and saluting the crowd.
Olympics broadcast rights holders have locked out viewing the clip in many regions, but it can be seen here for people in the US, Canada, and the UK.
This is not Mario's only tie to the Olympics. Nintendo and Sega have produced Mario and Sonic Olympic tie-in games since the 2008 Olympics in Beijing.