Campaign to organise industry backed by major US communications union
Communication Workers of America allies with Game Workers Unite on new campaign to unite tech and gaming sector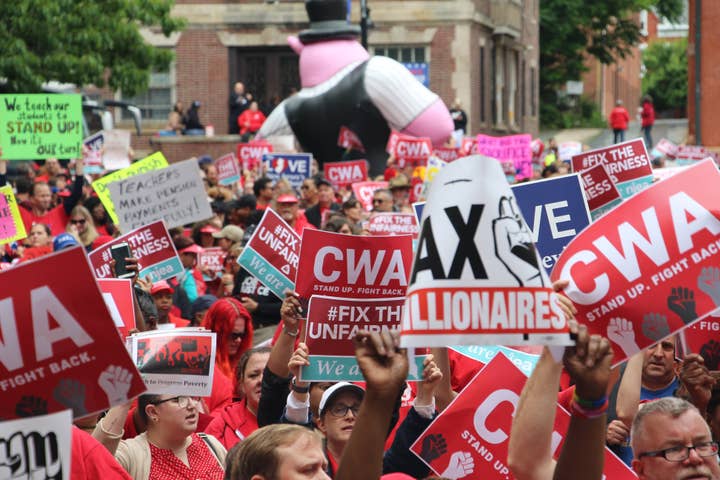 A major union has thrown its support behind the existing unionization movement in North America, following the launch of a new campaign.
The Campaign to Organize Digital Employees (CODE) was came out of discussions between the Communication Workers of America (CWA) and Game Workers Unite (GWU), aimed at uniting the tech and gaming sector.
According to the LA Times, the union declined to say how much money it was funnelling into the campaign, but did reveal it has hired two new organisers, including GWU co-founder Emma Kinema.
"We believe workers are strongest when they're together in one shop in one union, so the disciplines can't be pitted against each other -- none of that's good for the workers," Kinema told the paper. "I think in games and tech the wall-to-wall industrial model is the best fit."
There has been growing unrest among games workers as problems around working conditions have plagued the industry for years.
In more recent times there was the sudden closure of Telltale Games, Activision Blizzard laying off 800 staff following a "record year," reports of a 100-hour work week at Rockstar, and walkouts at Riot Games in the wake of multiple gender discrimination lawsuits, among many others.
Founded in March 2018, GWU has seen considerable movement elsewhere in the world; in December 2018 it was announced the UK branch had been recognised as an official union by the Independent Workers Union of Great Britain.
Additionally, the Toronto arm of GWU has also signed a formal agreement with CWA on organising in the region.