IWGB launches video game workers union branch
"The game workers' decision to unionise with the IWGB should be a wake up call for the UK's gaming industry," says IWGB general secretary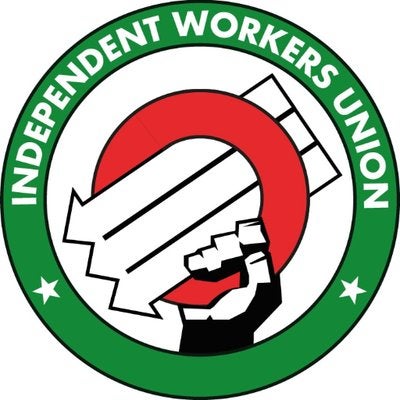 Game Workers Unite has today announced its position as an official branch The Independent Workers Union of Great Britain, making it the second union in the world to represent industry employees.
Formed to tackle the "wide-scale exploitation" in the British industry, Game Workers Unite will be addressing issues around diversity, unpaid overtime, and zero-hour contracts.
The branch is open to all "past, current and soon to be workers in the video games industry" with the exception of those with hiring and fire power. It will also include contract, agency and casual workers.
The first meeting will be held on Sunday, December 16, where branch officials will be elected.
"For as long as I can remember it has been considered normal for games workers to endure zero-hours contracts, excessive unpaid overtime, and even sexism and homophobia as the necessary price to pay for the privilege of working in the industry," said branch founding member Dec Peach.
"Now, as part of the IWGB, we will have the tools to fix this broken sector and create an ethical industry where it's not only big game companies that thrive, but workers as well."
According to UKIE, the British games industry is the largest in Europe, with roughly 47,000 workers.
IWGB general secretary Dr Jason Moyer-Lee added: "The game workers' decision to unionise with the IWGB should be a wake up call for the UK's gaming industry. The IWGB is proud to support these workers and looks forward to shining a massive spotlight on the industry."
Game Workers Unite was recognised by GamesIndustry.biz with a 2018 People of the Year award for its work on labour conditions in the industry.
For the record: A previous version of this article incorrectly referred to Game Workers Unite as the first union in the world to represent industry employees. The story above has been amended to refer to it as the second, as it follows French union Le Syndicat des Travailleurs et Travailleuses du Jeu Vidéo, or STJV, which was founded in 2017.