Mainstream finally seeing value of indies, says IndieCade founder
Sony, Microsoft, and Nintendo all sponsoring Culver City festival as it heads into its largest show ever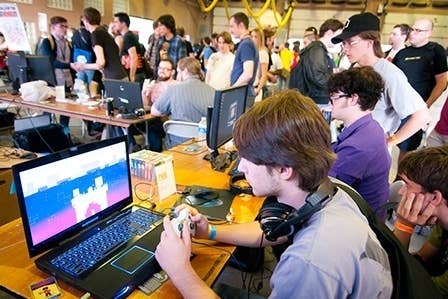 The independent gaming scene has been growing by leaps of bounds, so it makes sense that the events designed to celebrate it are keeping step. This weekend's IndieCade Festival in Culver City, California (on the West side of Los Angeles) is the largest in the event's seven-year history. Speaking with GamesIndustry International, IndieCade founder and CEO Stephanie Barish said the event is expecting to draw more than 5,000 people to Culver City, which has a population around 39,000.
"We're definitely starting to burst at the seams," Barish said. "As you can see this year, we're really taking up a lot of the city as developers converge from all over the world."
"More and more the fact that independent games are interesting to a broader public is becoming apparent to the larger publishers."

Stephanie Barish
Much like the indie scene it promotes, the show has also been getting increased attention from the mainstream gaming industry of late. Sony has been a primary sponsor of the event for years, but the 2013 show sees Nintendo chip in for the first time, with Microsoft returning to the list after taking 2012 off. Activision is also on the list of sponsors, as well as Epic Games (for the Unreal Engine), Unity, and 20 more companies. Barish said some of the event's more recent sponsors saw how Sony benefitted from its overtures to independent developers and have been following suit.
"[Sony has] put four or five years of effort now into the indie development sector and it's really paid off for them," Barish said. "Developers are really interested in meeting with them. They see there are possibilities, that Sony has proven [indies] can do well and are treated well. More and more the fact that independent games are interesting to a broader public is becoming apparent to the larger publishers. As well, there's a huge creative energy and force and momentum coming out of the independent sector, and they don't want to not be part of the future."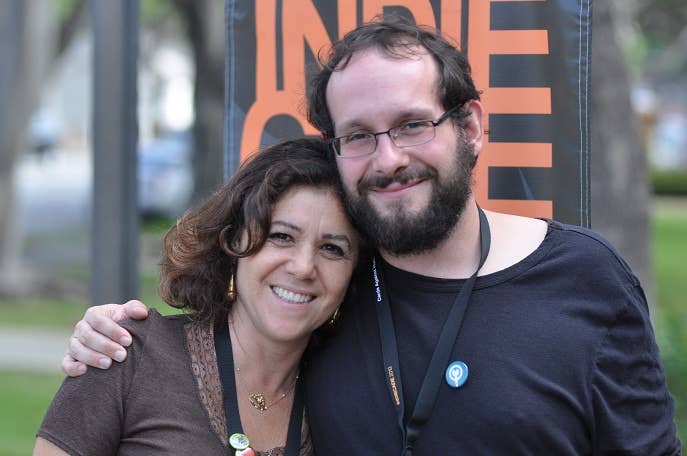 That future is a big part of the attraction for IndieCade. Attendees to this year's show will be able to try out a handful of games on upcoming hardware like the Oculus Rift and PlayStation 4. In all, IndieCade 2013 features 36 "official selections" for the festival, with dozens more games on show. Barish expects that crop of games to not only produce some of the next big hits, but also draw attention to the next crop of important developers. In the past, she said IndieCade has served as a coming out party for indie hits like Braid and Everyday Shooter, or developers like Telltale Games (who would go on to create the multiple Game of the Year award-winning The Walking Dead series). It's also been a place to debut games that think outside the set-top box, like Johann Sebastian Joust, a six-player game that uses music and PlayStation Move controllers, but no screen.
"It's really important for the mainstream to see what's at the cutting edge, and we just continue to bring things in that are more cutting edge, that are more different than publishers or other mainstream things would even think to look at yet," Barish said. "We're really a window into what's going to happen."
Among this year's selections are That Dragon, Cancer (a narrative-driven game set in a children's hospital over three years), Perfect Woman (a "strategic dancing game" for the Kinect), and [code] (a PC game in which players delve into ersatz programming code to solve puzzles). While some of the IndieCade games will almost certainly prove to be lucrative for their creators, Barish stressed that isn't the only way to measure their success.
"There's definitely a desire for the Cinderella story, but having seen so many of the games, they're really good," Barish said. "So even if they're not commercially successful, they're impacting the way mainstream games are designed, the directions and the trends for those."
The trend for IndieCade looks to be continued growth. This year saw the event spawn an IndieCade East sister show in New York City, a second installment of which is confirmed for February 14-16, 2014 at the Museum of the Moving Image. Beyond that, Barish said there has been talk about expanding the festival even further with a European event.
GamesIndustry sister-site [a]list daily has more on the event, as well as information on how to get $10 off a festival pass.