Madden, mobile and digital drive EA to record Q2
Electronic Arts has raised its Fiscal Year 2015 net revenue and earnings per share guidance; Battlefield Hardline to ship next March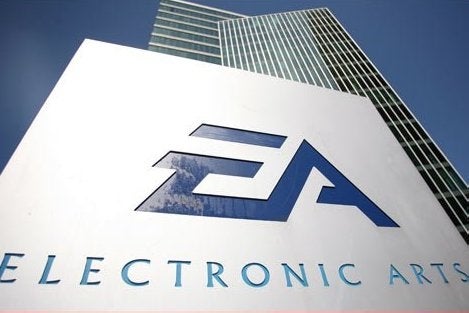 Electronic Arts today released its earnings report for the second quarter ended September 30, 2014. The publisher beat expectations for the period as both sales and profit set a record high Q2 for the company. On a GAAP basis, total revenues climbed from $695 million to $990 million (with digital accounting for $508 million), while profit improved to $3 million (up from a loss of $273 million last year).
On a non-GAAP basis, total revenues increased from $1.04 billion to $1.22 billion while income more than doubled from $105 million to $232 million. Q2 saw the release of Madden, and the game so far has logged 89 million games played, which is up 48 percent over the previous year's Madden release. Beyond Madden, EA stressed the impact of its overall mobile sports business. EA's mobile sports games averaged more than 40 million monthly active users in Q2 (up 250 percent) thanks to titles like Madden NFL Mobile and FIFA 15 Ultimate Team Mobile. EA's entire mobile business is continuing to perform as monthly active users for EA's mobile titles averaged over 155 million during the quarter.
"Electronic Arts continues to put our players first, delivering new experiences, innovation and new ways to play," said Chief Executive Officer Andrew Wilson. "It was an excellent second quarter, with strong new titles, deep player engagement in our live services and ongoing digital growth driving continued momentum."
"By emphasizing player engagement and our digital live services, we've grown revenue, expanded gross margins and delivered EPS well above prior year and our guidance," added Chief Financial Officer Blake Jorgensen. "We are raising our annual non-GAAP net revenue guidance by $75 million to $4.175 billion and annual non-GAAP diluted EPS by $0.20 to $2.05."
In its fiscal press release, EA also pinned down a release date for the upcoming Battlefield Hardline. The title is now set to launch on March 17, 2015 in North America (March 19, 2015 in Europe).
Update
During the earnings call for the quarter Wilson threw out some impressive stats for the company's biggest franchises.
"Our players on console and PC logged more than 1.9 billion hours of gameplay though the quarter. We also reached more mobile gamers this quarter with an average of over 155 million monthly active users for EA Mobile games," he said.
"To date players have logged more than 89 million games of Madden, up 48 percent year-over-year," he continued, and later pointed out that while the latest FIFA game only had one week in Q2 "it surpassed 3.4 million unique players in one day."
COO Peter Moore was happy to share the success of the EA Access program with listeners.
"I will say that EA Access is surpassing all of our internal expectations in regards of subscriber numbers," he said.
"We are seeing both empirical and anecdotal data that people now who are members of Access of course have access to games like FIFA and Madden - which ordinarily they wouldn't have gone out and bought them - are now experiencing them and enjoying them and our belief is that the next time around when the games are launched they will actually buy them. It's turning into an incredible sampling program for us if you will."
He also added that, thanks to next-generation machines, the company was seeing growth in digital distribution.
"Right now with the increased adoption of gen four we're seeing anywhere between 10 and 15 percent of our net sales through digital channels, full game download. As we get into the holiday and beyond we can only imagine that that's going to increase."