Madden 20 just about squeezes into EMEAA Charts' Top 10
Yes, Grand Theft Auto V is still No.1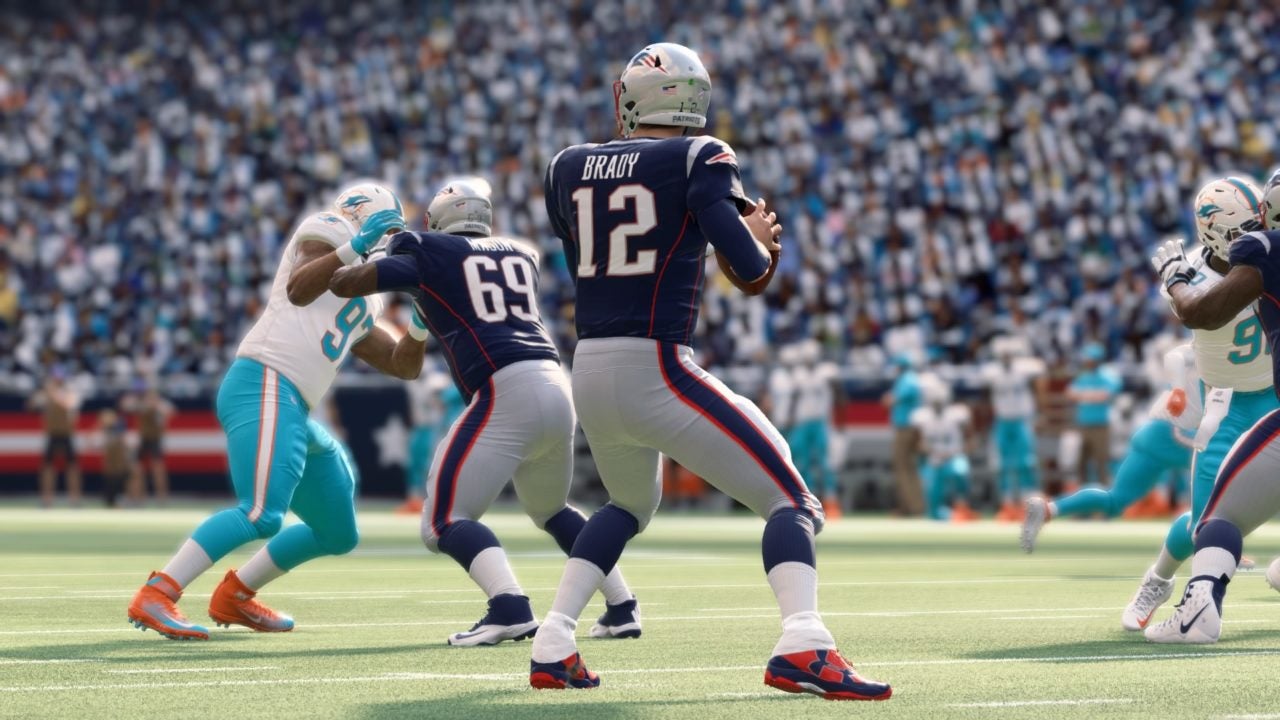 The latest EMEAA Charts are in, and there's little change among the ten best-selling games.
The only new entry this week is EA's Madden 20, which has to settle for No.10 as various evergreen sellers dominate the combined physical and digital charts.
As an indication of how much downloads now drive AAA games, the annual sports outing debuted at No.5 in the digital rankings but as low as No.26 at retail.
It will come as absolutely no surprise that Grand Theft Auto is No.1 in both the combined and digital charts, and No.4 in the physical charts.
PlayStation exclusive Marvel's Spider-Man is No.2 in both combined and digital, although as low as No.29 in the retail rankings -- again, indicating the downloads were the biggest driver for this title.
Last week's big new release Fire Emblem: Three Houses continues to hold its own at No.3 in the combined physical and digital charts -- although this is purely based on retail sales, since Nintendo's digital data is unavailable.
The game was top of the physical charts, and actually top of the combined rankings in terms of value rather than units sold.
Here's the top ten best-selling games by units (combined digital and physical) in EMEAA for the week ending August 4:
| Last Week | This Week | Title |
| --- | --- | --- |
| 1 | 1 | Grand Theft Auto V |
| 7 | 2 | Marvel's Spider-Man |
| 2 | 3 | Fire Emblem: Three Houses |
| 3 | 4 | FIFA 19 |
| 4 | 5 | Crash Team Racing Nitro-Fueled |
| 9 | 6 | F1 2019 |
| 10 | 7 | Plants vs Zombies: Garden Warfare 2 |
| 5 | 8 | Super Mario Maker 2 |
| 8 | 9 | Tom Clancy's Rainbow Six: Siege |
| New Entry | 10 | Madden NFL 20 |
Participating companies in the GSD charts (run by B2boost on behalf of ISFE) are Activision Blizzard, Bandai Namco, Capcom, Codemasters, EA, Focus Home Interactive, Koch Media, Microsoft, Milestone, Paradox, Sega, Sony, Square Enix, Ubisoft and Warner Bros.
Digital data includes games sold in Australia, Austria, Bahrain, Belgium, Bulgaria, Croatia, Cyprus, Czech Republic, Denmark, Finland, France, Germany, Great Britain, Greece, Hungary, Iceland, India, Ireland, Israel, Italy, Kuwait, Lebanon, Luxembourg, Malta, Netherlands, New Zealand, Norway, Oman, Poland, Portugal, Qatar, Romania, Russia, Saudi Arabia, Slovakia, Slovenia, South Africa, Spain, Sweden, Switzerland, Turkey, Ukraine and UAE.
Physical data includes all games, but only those sold in Belgium, Denmark, Finland, France, Great Britain, Italy, Netherlands, Norway, Poland, Portugal, Spain, Sweden and Switzerland.