Mad Catz to sell microconsole for $250 in December
Android-powered M.O.J.O. console is now available for pre-order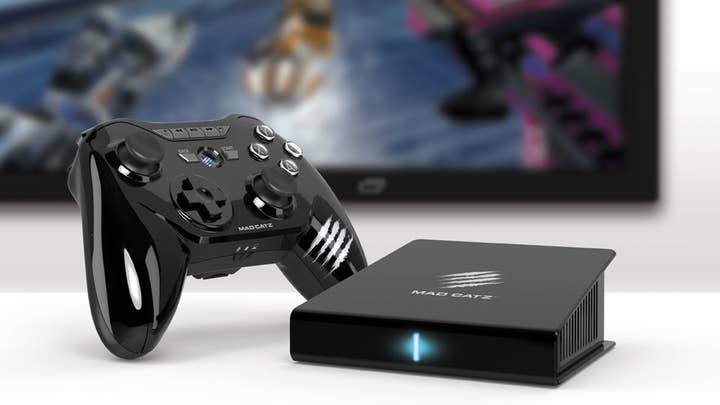 First revealed back in June, the M.O.J.O. microconsole is an Android-powered device considered a "keystone product" from peripherals manufacturer Mad Catz. Today, the company announced that the MOJO is going to be sold for a decidedly un-micro price: $249.99. It will launch "in limited quantities" on December 10, and Mad Catz said it's now accepting pre-orders.
"The M.O.J.O. Micro-Console for Android has attracted strong interest due to its high-performance hardware, open software platform and the ecosystem of accessories," said Darren Richardson, the President and Chief Executive Officer of Mad Catz Interactive, Inc. "M.O.J.O. is the center piece of our GameSmart mobile initiative and brings core gaming experiences to the mobile platform."
The specifications Mad Catz has listed for M.O.J.O. include: an NVIDIA Tegra 4 T40S 1.8GHz Processor, 2GB RAM, 16GB internal storage, HDMI out capabilities with full 1080p resolution, Bluetooth, microSD Flash Slot with Support for SDXC Cards up to 128GB, Wi-Fi 802.11 a/b/g/n and the Android 4.2.2 operating system.
More information on the M.O.J.O. is available on the official website.