Mad Catz drops MOJO price again
Microconsole available in US for $150 starting today, similar cuts made internationally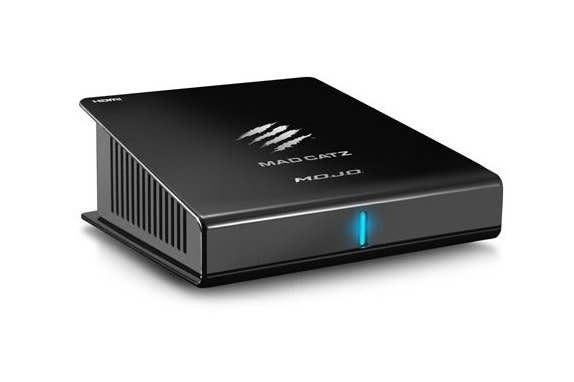 Mad Catz today dropped the price on its MOJO microconsole for the second time in 13 months. Effective immediately, the suggested retail price of the MOJO has fallen from $200 to $150 in North America. Similar drops were made in other territories, with the system now retailing for £119 in the UK or €149 across Europe.
MOJO launched in limited quantities at a $250 price point in December of 2013. Mad Catz cut the price to $200 the following March, to coincide with the announcement that the system would soon be compatible with content developed for its fellow Android-based microconsole Ouya.
"Benefiting from a full ecosystem of compatible GameSmart mobile products, the MOJO is adaptable to almost any task, and with a new high-value price-point and expansive suite of applications already available, we look forward to growing MOJO's installed base in 2015," Mad Catz president and CEO Darren Richardson said of the price drop.
The cut comes weeks after rival peripheral maker Razer announced its own microconsole, the Forge TV, at a $100 price point. Richardson did not address the competition by name, but pointed to the CES unveiling of "several new microconsoles" as validation for the company's strategy.