Machinima cuts 23 employees in editorial
A number of employees have been laid off at the internet video producer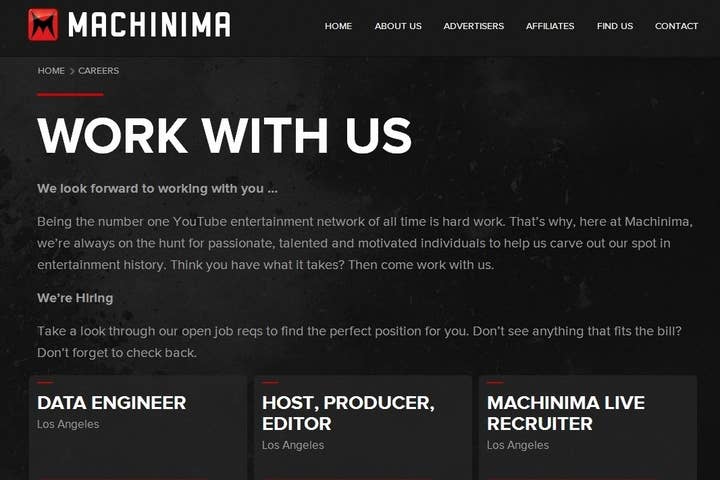 YouTube video producer Machinima has laid off 23 of its 200 employees today. Some of those affected took to Twitter to announce their unemployment.
"I just found out I am no longer employed. Should probably update that LinkedIn profile," said editorial manager Billy Shibley.
"Effective immediately I am no longer at Machinima. Would love to send an official email with my contact info but they took my computer," added director of gaming programming Justin Fassino. "Also, it was really nice that our executives didn't bother to show up for our farewell today. Classic."
Machinima Editor-in-Chief Rob Smith told Joystiq that those affected came from the company's programming and production departments.
"This is growing pains. Machinima has grown a lot in a short amount of time. We had to look at the business, look at where we're focusing. It has hit the editorial group, but we are still doing editorial coverage in a slightly different way," Smith said to Joystiq.
The layoffs come a day after Machinima hired a new executive to improve the YouTube network's marketing and distribution efforts with traditional television networks. Former Yahoo category lead for Entertainment & Travel Debbie Menin joined the company as its new vice president of partner development, according to Variety.
Despite today's layoffs the company is still hiring, including a number of executive and sales level positions.