Machine Zone sues Kabam over trade secrets
UPDATE: Statement from Machine Zone on slanging match that turned legal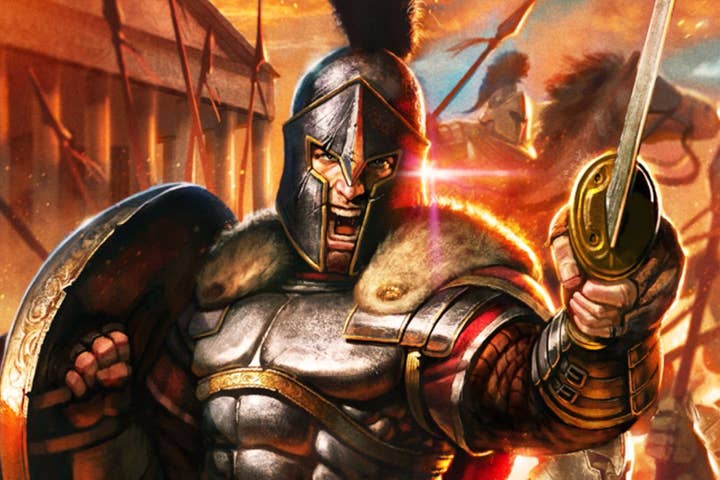 GamesIndustry.biz received this statement from Machine Zone on the incident:
"Machine Zone is a quiet company that prefers to focus on our own business, but we are forced into this lawsuit because an executive at Kabam claimed directly to our CEO in front of several witnesses to have obtained Machine Zone's confidential financial information and internal documents. Given that Kabam's current defense is that their executive was lying we are even more certain this action is necessary."
Original story
A wine-fuelled slanging match at a cocktail party has escalated into a lawsuit between two of the biggest companies in mobile gaming: Machine Zone and Kabam.
The suit was sparked by a conversation between Machine Zone CEO Gabriel Leydon and Kabam's director of corporate development, Daniel Wiggins. Individual accounts of how the conversation escalated - gathered by Venturebeat - differ somewhat, but the turning point came when Wiggins claimed to have seen a "deck from Morgan Stanley" that related to a recent attempt by Machine Zone to raise funding.
"This was when Mr. Leydon seemed to get really upset and started to shout at Mr. Wiggins," said Jason Park, a game developer who witnessed the conversation, whose account was included in the San Francisco Court documents. Park stated that Leydon immediately threatened legal action, and made threats about Wiggins losing his job.
"Our employee said something he shouldn't have said. It's embarrassing"

Kabam
Whatever was said in the heat of the moment, the resulting lawsuit is grounded in concern that the information in the funding document could give Kabam an unfair competitive advantage. In a statement submitted to the court, Leydon said that the document included details of new technology and games in development at Machine Zone, including screenshots and artwork, and confidential financial information.
"Machine Zone is a private company operating in a highly competitive, fast-moving industry," the company said to the court. "Disclosure of that document to Kabam has already caused it harm and Machine Zone is now at risk of suffering further, irreparable harm if Kabam is permitted to continue to possess this information."
From Kabam's perspective, the lawsuit is founded on a misunderstanding. The company has stated that Wiggins' claims about having seen the Morgan Stanley document weren't true, said, "in the heat of the moment." Speaking to Venturebeat, Kabam's SVP of corporate communications compared the situation to a plotline from HBO's satirical comedy series Silicon Valley.
"This gives them fodder for Season Three," said Steve Swasey. "This was banter between a mid-level Kabam employee and the CEO of a competitor, at a cocktail party, glasses of wine in hand. They were sparring, with a little braggadocio, a little machismo, in a very immature way. Our employee said something he shouldn't have said. It's embarrassing.
"The fact is there is no document. There is nothing to this. The fact this has gone this far is ludicrous. It's preposterous."
It may or may not be preposterous, but the lawsuit is now very, very real.