M.U.L.E returns to mobile
The strategy classic is coming to iOS and Android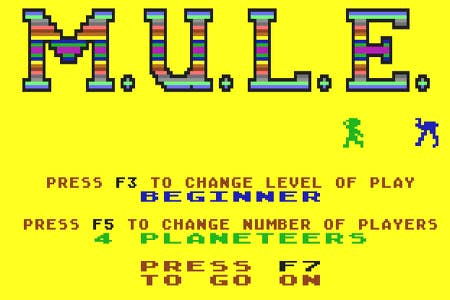 After almost 30 years, strategy classic M.U.L.E is coming to Android and iOS via its original developer Ozark Softscape. M.U.L.E Returns is scheduled to hit Google Play and the Apple App Store later in 2012.
The game was originally developed by Dan Bunten and Ozark in 1983. Dan's children, Melanie, Daniel, and Nick, have formed a new company Meldannic, LLC, to manage the new Ozark Softscape.
Following the release of M.U.L.E. Returns, Ozark plans to release a modern tribute entitled Alpha Colony. The game has a planned release date of June 2013, depending on if the game's Kickstarter campaign reaches its $500,000 goal.